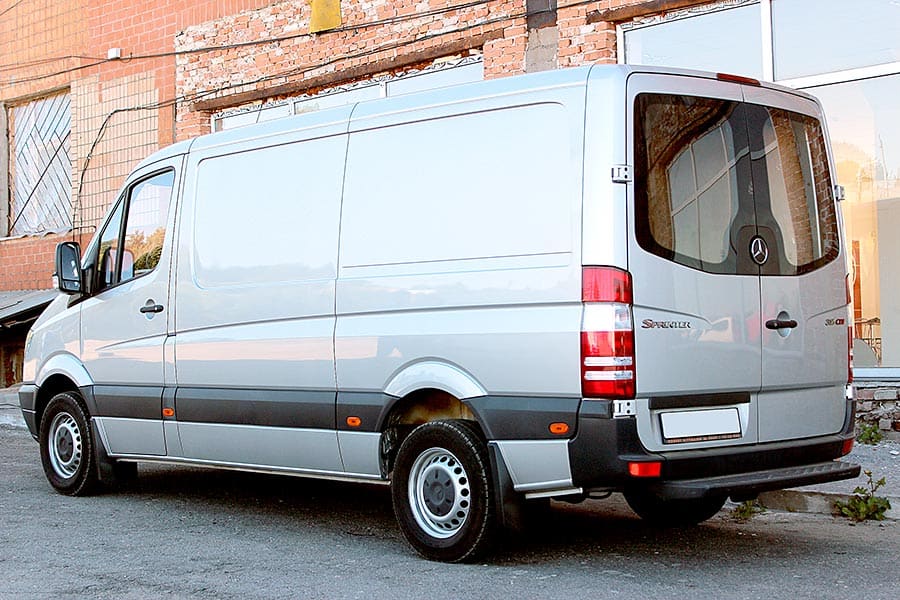 Sprinter vans are some of the most popular alternatives to traditional motorhomes. If you don't want a Class C or a massive Class A RV, you might want to try out the compact, fully-functional Sprinter van. They often come with toilets, bedding, sinks, and other amenities, especially if a professional company converts it.
Sprinter vans are considered RVs if produced as such from the manufacturer. Many companies use a Sprinter van chassis to build their RVs, which deems it an RV right off the lot. However, Sprinter vans that have been converted can also be considered RVs if they have similar amenities.
Throughout this post, we will cover all sorts of info about Sprinter vans, including:
Parking rules and suggestions for federal and private land
What determines if your Sprinter van is an RV
Potential risks, laws, and fines associated with RVs and Sprinter vans
How you can get your van licensed as an RV/motorhome
Details to get RV insurance on a Sprinter van
Is a Sprinter Van Considered an RV?
The general belief is that an RV (recreational vehicle) is any vehicle with similar amenities to those found in a home. For example, you might expect to see toilets, sinks, and countertops not typically found in most other vehicles. However, there are a few exceptions from this classification.
As I said above, if you purchased a Class B RV, for example, a Winnebago Revel or a Coachmen Galleria, they are considered an RV. Both of these examples are built on a Mercedes-Benz Sprinter chassis and are classified as an RV.
If you have converted a Sprinter van, whether a cargo or passenger to contain a place to sleep, a small kitchen with sink, and so forth, this can also be classified as an RV, as it is a vehicle that you use for recreational purposes.
If you have a Sprinter cargo or passenger van without any modifications made to it for living or traveling, obviously, it will not be considered an RV.
How Might Campgrounds Determine if Your Vehicle Is a Van or an RV?
Sometimes campgrounds can be picky about what type of vehicle they will grant parking to for the night. Sometimes they won't accept people staying the night in a van, whether it is because the van is older looking or because it may not contain the usual trappings of an RV only they will know the reason.
Let's break down the five factors that campgrounds might use to determine whether your Sprinter van is an RV.
Length is sometimes used in the process, though it's not a big deal, for the most part. Some RVs can be as long as 45 feet, whereas others are the same length as a traditional truck, van, or compact car. However, many campgrounds have length limitations, which are worth looking into before booking your stay. This limitation should not affect your van unless the spots are tiny.
Amenities are the most influential factor. If your Sprinter van is a hollow cargo shell, it's not an RV in the campground's eyes. This issue might limit your possibilities of visiting RV parks. Kitchens, toilets, and other amenities (bedding, showers, electrical systems) usually tip the scales in your favor.
Having a water system onboard is often very important for campgrounds to know. Some places don't offer potable water or toilets. If you don't have those options within your Sprinter van, they might deny you since you'll not have the bare necessities of daily living.
The best way to know if a campground will refer to your vehicle like an RV is if it has everything you need to live. If you are like most people, that will require a place to sleep, eat, go to the bathroom, and wash up. Tables and cookware are often convenient, but they usually don't matter as much as the other factors.
Finally, if your Sprinter van was sold as a Class B RV (Sprinter chassis), it'll undoubtedly be considered and treated as an RV. Winnebago, Coachmen, and a few other brands sell Class B RVs with a Sprinter van as the starting point. These vehicles will always be classified as an RV.
Will You Be Limited On Where You Can Park and Can You Use Tent Sites?
Limitations are often some of the most significant concerns for people who are thinking about buying a Sprinter van. Whether it's a conversion van or a manufactured Class B RV, there are always going to be issues regarding parking.
Some campgrounds, including state parks and private land, won't allow you to park your van at a tent campsite. However, this rule isn't across the board. I contacted a couple of parks when writing this post to see if I was allowed to camp in my converted van at a tent site.
I was told that in general, "yes, that sleeping in my van is okay" as long as I can drive to the campsite, and the van meets the vehicle size restrictions. The only other thing is that running a generator, the motor, etcetera might not be allowed.
If you're worried about staying at a tent site, the best thing to do is call the campground or park in question. National parks are very easy to contact by visiting the National Park Service website. You can call or email, depending on how quickly you need the information.
Another instance in which you won't be allowed to park at a tent site is if it's a walk-in site, some campsites you can only access via a walking dirt path. You'll have to walk hundreds to thousands of feet to get to the site, making your van useless. Parking lots at these places often ban the use of RVs since they can cause clutter.
All of that being said, some campgrounds don't mind if you bring a van to a tent site, as long as there's enough room to park it. Remember that many campsites are just that: sites for you to go camping however you see fit. These places allow you to use an RV, tent, or hammock.
If you're driving a Sprinter van that's considered an RV, you'll also have the issue of length on your side. Sprinter vans never exceed 25 feet, which is far below the limitations of most campgrounds. They usually start at a 30-foot cap, while others allow RVs as long as 45 feet or more.
Other Posts of Interest
Will Federal, State, and County Campgrounds Allow Your Sprinter?
Federal, state, and county campgrounds often abide by their own set of rules. Contrary to what you might believe, they're not as strict as privately-owned campgrounds. The government-related entities you would think would impose additional rulesets, but they're actually quite relaxed in most cases.
You'll be able to identify federal, state, and county campgrounds that allow RVs rather quickly. Some of the locations, such as Rio Grande Village RV Park, have the motorhome accessibility shown in the name.
If your vehicle is a conversion van with the necessary amenities, you'll be good to go. It doesn't hurt to contact the office to figure out if there will be any complications, though. Eligibility for conversion vans is usually granted, but it can vary from place to place.
Another example is Riley Creek Campground near Denali National Park in Alaska. These government-owned campgrounds are a bit more challenging to know if you can bring your Sprinter van since it's not directly in the name. For these examples, you should always research through websites, online reviews, or by contacting the local office.
County campgrounds are the same. They're usually okay with you bringing a Sprinter van since they're so compact. A 40-foot Class A RV might be a different story, but the small size of a Sprinter van often grants you access relatively easily. Many campsites allow you to bring a vehicle, even if they're designated as tent sites.
Note: Typically, campgrounds that let you park a Sprinter van (or other RVs) at a designated tent site don't include hookups. You might have access to showers, bathrooms, and drinking water, but you won't be able to use electricity without solar power.
Will Privately-Owned Campgrounds Differ on Whether You Will Be Allowed to Camp?
Privately-owned campgrounds run by different rules as to what vehicles they allow to use the property. They vary from case to case, so it's impossible to generalize them with a group answer. However, you can follow the suggestion above of contacting them ahead of time to see if you'll be allowed.
Another way to know is to visit chain campgrounds, such as KOA campgrounds. They almost always offer cabins, RV sites, and tent sites all at the same place. If you stay at one of these places, you'll be guaranteed access for your Sprinter van.
Knowing whether you'll be allowed to bring your van to a private campground without contacting or researching it first will make things a bit more complicated. As mentioned throughout this post so far, call the campground beforehand to avoid any future problems.
Can You Get Fined for Parking in Certain Spots if Your Vehicle Is Considered an RV?
The laws regarding RVs and parking spaces vary drastically. Let's break them down into three sections below.
Residential parking with RVs can depend on the length, height, and duration that it's parked. Big RVs typically have a limited stay in neighborhoods since they block the views and cause driving obstructions. Always refer to city ordinances for more information.
Parking on city property, in a Wal-Mart parking lot or another store/small business lot, can be very limited. Wal-Mart is known for allowing RVs to park overnight, but you should contact the store first. Never push the limits longer than they allow. Some cities and parking lots will impose a fine if you fill more than one spot or park overnight, so always check first!
Finally, parking on BLM land longer than the average 14-day limit in any vehicle, including an RV, will end up costing you a fine. Although it's considered public land, we all have to respect the monthly limitations. However, BLM land doesn't impose additional fines specifically for RVs.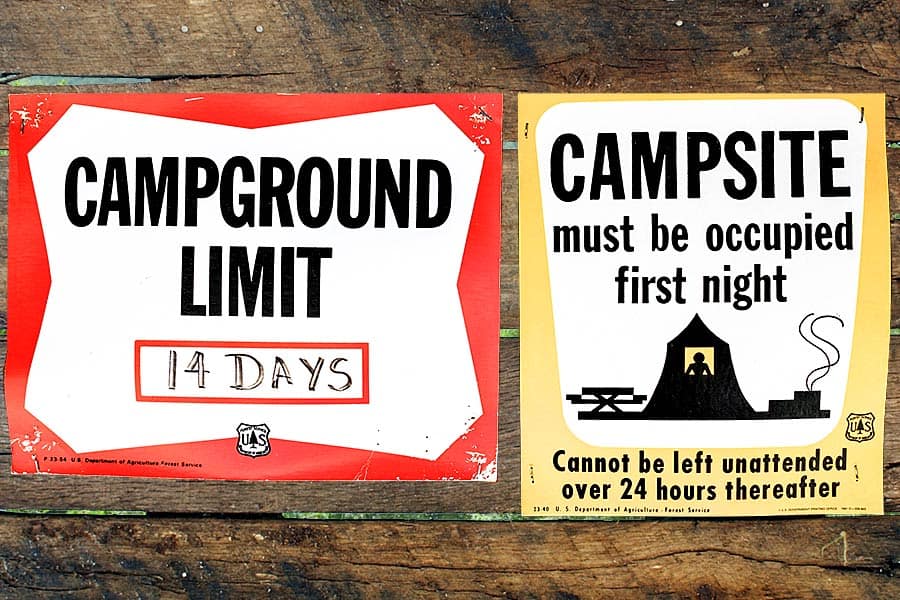 How Can You Get Your Vehicle Licensed as an RV or Motorhome?
Getting your Sprinter van licensed as an RV or motorhome can clear up the foggy questions regarding parking, camping, insurance, and more. If you're able to prove that your vehicle is an RV, then RV parks won't be able to have any unfair grounds to oppose your entry. And you shouldn't have problems at other locations either.
If you want to get your van licensed as an RV/motorhome, this process will differ depending on what country you are in. Here in the US, it varies also state to state.
To find out what the specifications are, you can contact the Department of Motor Vehicles (or equivalent in your state) either in person or on their website to see what the exact procedure is you will need to follow for your specific location.
Requirements may include sleeping accommodations, an additional electrical system, cooking appliances, eating area, storage for cold food, water systems, and other considerations. Check out our post that discusses the costs involved in converting a Sprinter van.
Other factors used to change licensing may include whether upgrades are permanently installed or easily removable.
Depending on the state and the changes you have made, you might have to have a safety inspection or some type of visual inspection before the licensing procedure will be final.
Always check with the state that you're getting the van licensed in before starting your conversion. It doesn't have to meet every state's requirements to use it as an RV, though. The only list of requirements that matters is your home state.
What Actually Makes a Vehicle an RV?
RVs, also known as recreational vehicles, are often hard to identify if they don't fit the typical description. We've all seen the large 40-foot buses and the truck chassis on a Class C RV. However, many people confuse Class B RVs and vans, as well as their purposes.
An RV is technically any vehicle with a living quarter (such as a bedroom) and living amenities. Kitchens, bathrooms, etcetera are all part of the package. Some places require that the living area has a door to separate it from the rest of the vehicle, but that's not always the case.
The definition of an RV on Wikipedia states that camper trailers, motorhomes, fifth wheelers, and a couple of other vehicles are considered RVs. While this doesn't directly include Sprinter vans, you can still convert your Sprinter van into a motorhome, making it an RV by definition.
How to Get RV Insurance on a Sprinter Van
Getting RV insurance on your Sprinter van rather than traditional car insurance can save you some money. Since RVs don't get used as much as regular commuter vehicles, they typically have significantly lower costs.
The good news is, you can easily get RV insurance on your Sprinter van by following the steps below.
In most states, you're required to register your vehicle as an RV before receiving RV insurance. Following the suggestions in the previous sections to get this done, then head on to the remaining steps.
Keep a list of everything you're converting as you go. This list includes every last detail from the vent fan to the number of screws that you used. You'll need to have everything in a spreadsheet or a notebook before you go to the insurance company.
Make sure that you go to the insurance building rather than doing it online or over the phone. Having an agent come out and look at the van in person increases your chances of getting approved.
Do your best to cover the contents of the van in the policy as well. Include the solar system, fridge, and other appliances that you might've added along the way. Many companies require a consultation to verify the quality of each installation on the policy.
Get your gear insured, too. Check to see if items like phones, laptops, backpacking gear and so on are covered under your homeowner's policy. If not, you might want to ask about getting these items included also. The policy won't go up too much since all of these items aren't all that expensive.
Once you've finished the five steps, you'll be able to get approved from most insurance companies. If you get denied, simply head onto the next company. Remember that they want to sign you up just as much as you want to be covered. As long as you're honest and you have everything listed, you'll be just fine.
Conclusion
Sprinter vans aren't considered RVs right off the lot (unless they're manufactured that way), but you can convert your van to an RV/motorhome by law. Getting your Sprinter van registered and insured as an RV will save you money on title fees and insurance premiums. You'll also have access to RV parks and other exclusive campgrounds.
Keep in mind that the ability to camp at campgrounds still varies depending on the requirements of the government-owned and privately-owned property. They set the rules, so call ahead of time to get the approval before you drive all the way to the campground.