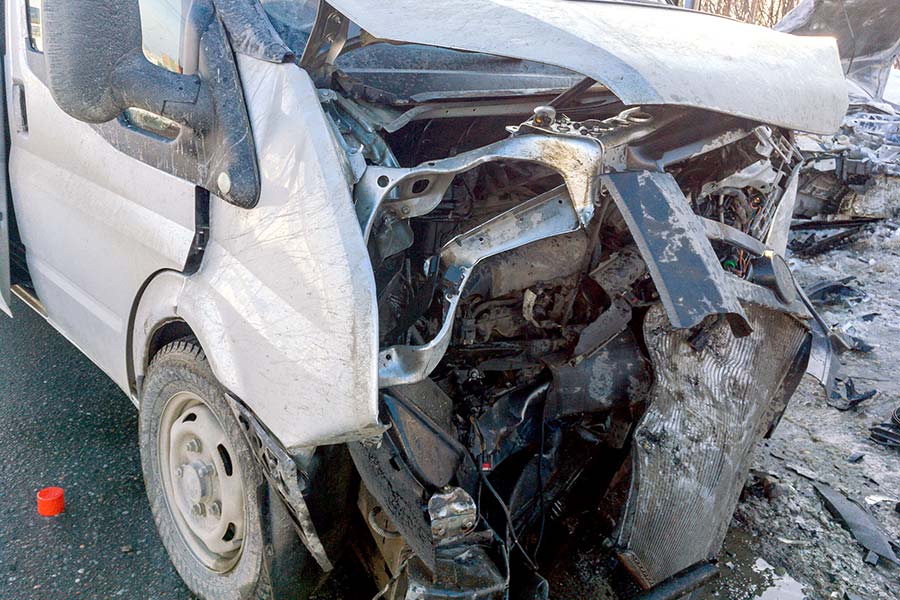 If you're purchasing a camper van, you need to have insurance in case something terrible happens. Insurance protects your vehicle, but it also covers interior amenities if you write them down in the contract with the company of your choice.
So, when it comes to camper van insurance, how much should you spend? There are all sorts of variables that can affect the amount, but you'll end up paying about $45 to $200 per month. The company, age, and mileage of your vehicle, and other factors will increase or decrease the premium.
Throughout this post, you'll learn the following:
Is it expensive to insure a camper van?
Examples of payments
Choosing a company
Tips to get a better deal
What you can and can't cover
Additional tips
Are Camper Vans Expensive To Insure?
A lot of first-time buyers are worried about the expenses that come with camper vans. You'll have to spend money on insurance, monthly payments (if you didn't pay it off already), repairs, fuel, and so on. The good news is that insurance doesn't cost too much money if you follow the advice in this section.
Five different factors influence the price that you'll be paying for insurance:
The age of the vehicle you buy is going to play a significant role. Not only does it cost less as the camper van gets older, but it also reduces a bit since you won't be adding too much to the odometer. Camper vans typically aren't driven as often as commuter vehicles, which is why insurance companies don't charge sky-high rates.
The length and type of motorhome that your camper van falls under is another thing to consider. Class A RVs have much more square footage, and they're usually way longer than Class B RVs (aka camper vans). The additional size, weight, and length of the camper van will determine how much you pay monthly.
While this isn't always the case, some insurance companies will cut you a deal if you pay the full 6-month premium at once. You won't save loads of cash, but a 5% to 10% discount is always a welcome surprise. Again, make sure that you run this by your company before paying everything.
If you drive more often, you'll pay more. When you're registering with a new insurance company, a vital factor to consider is how many miles you'll be driving each year. This number will increase or decrease your payment.
Finally, if you're living in the camper van full-time, you have to register it as a domicile in some states. A domicile is considered a place of living, which means your rate will increase since it's a home. Unfortunately, there's no way around this rule in most areas, but it's worth asking around.
Examples Of Costs For Different Types Of Camper Vans
Out of all motorhomes and other recreational vehicles that require insurance, camper vans fall near the bottom when it comes to insurance prices. Unlike a Class A RV, you won't have to fork out thousands of dollars each year to cover your camper van.
Since there are so many variables, it's difficult to pinpoint precisely how much money you'll spend on a premium. One company might charge you $100 per month, while another might be as low as $60 per month for the same vehicle. Don't forget to ask about senior citizens, military, and other discounts if they apply to you.
Most camper vans cost about $500 to $1,000 per year, which breaks down to $41.66 to $83.33 per month. Again, if you have a brand-new camper van that you consider a domicile and you drive it thousands of miles each month, you might exceed the previously mentioned $1,000 annual limit.
At the same time, if you own a used camper van with low mileage that you only drive once or twice a year, you'll probably spend as little as $40. Another determining factor is whether you want everything covered or just liability. It's all up to you, but remember you're responsible for almost all of the damages if you only get liability coverage.
You can also lower the monthly payment plan if you find bundles through the company that you choose. Some companies will reduce the overall price of your account if you cover your motorhome, commuter vehicle, house, motorcycle, and other belongings together.
You can find many ways to save on your camper van insurance. Perhaps the most influential component of all would be the company that you choose to cover your vehicle.
Speaking of which, let's check out some of the best camper van insurance companies below.
Other Posts of Interest
Which Company Is The Best?
You should cover your camper van before you drive it off of the lot. It's considered a motorhome, so it falls under the RV category when you're shopping around. Over the last few years, most insurance companies have expanded to offer RV insurance. Combining them with the previously mentioned bundles will save you tons of money.
The following companies are in no particular order, and we don't endorse any specific company. My personal preference is to also deal with a local agent, they can answer any questions that I might have, and I find that they give us more personalized service, without any hassle.
Also, there are many other companies out there to choose from, just do your research and find the option that meets your needs best.
Without further ado, here are some great choices for RV insurance companies for your camper van:
Progressive
Progressive is a popular insurance brand on the market. They offer a bundled service to combine home, auto, and other amenities at a reduced price. You can get a quote in under five minutes by using their RV insurance quote calculator. In 2018, they were considered the best RV insurance company in the US.
GEICO
GEICO is another well-known brand that offers bundles and other services to save money. They're one of the cheapest insurance companies, although millions of people rely on them. To get a quote, all you have to do is go to their website and use the quote tool. As their slogan says, you could save up to 15% from only 15 minutes of your time.
Farmers
Farmers Insurance makes it easy for you to insure your camper van by providing individual settings to raise or lower your monthly premium. Depending on your type of motorhome, mileage, domicile, or not, and other factors, you'll get one of the best rates in the nation. To get a quote, contact their customer support team.
Allstate
Allstate offers the most extensive selection of insurance policies for motorhomes in the country. You can insure a rental RV, cover liability, sound systems, property damage, towing costs, and more. Set up a quote by using their online calculator, or by contacting their customer service phone number.
Nationwide
Nationwide has expanded from a small company in Ohio to an insurance brand used throughout the United States over a few decades. They offer unique savings opportunities, including an RV safety course that lets you reduce your camper van premium cost once you complete it. For a quote, contact their customer support team or check out their online quote calculator.
Good Sam
Good Sam is such an influential part of the RV community, and maybe you didn't know that they also offer RV insurance. Whether you are pulling or driving your "home" on wheels, this company has specialized coverage with you in mind. They offer policies for full-timers, part-timers, or weekenders, no matter what they have coverage to fit your needs. You can get a quote by going to their website. And you can also save money by bundling coverage.
While we are on the subject of Good Sam, you might want to consider joining the Good Sam Club, and you don't have to spend hundreds of dollars each year. Their one-year membership costs less than $30 annually. You can also try out their two-year and three-year memberships to save even more money. Check out some of the benefits below:
Free dumping from your boat or RV at a handful of Camping World stores around the country.
A 15% discount on propane at Camping World Supercenters, any day of the week.
A massive 65% discount on Good Sam's popular camping guidebook.
Receive free shipping on online orders over $49 at Overton's, Camping World, and Gander Outdoors.
Free access to trip planners and other useful tools through Good Sam and Camping World.
Significant discounts on gasoline and diesel fuel at several Pilot Flying J gas stations (Pilot Flying J's are stores that sell fuel, food, have dump stations, propane, WiFi, and more).
Up to a 10% discount on all purchases at Gander Outdoors and Camping World, anywhere that you go.
Perhaps the best benefit is that you get a 10% price discount at RV parks and campgrounds with the Good Sam approval seal (there are over 2,400 qualifying locations).
You'll receive a membership card for your purse or wallet with your name and membership number on it.
Additionally, Good Sam also offers a Roadside Assistance program for your motorhome, cars, trucks, SUVs, and more. You can have multiple vehicles, and they have different plan options available. The annual payment can be as low as $100, but if you visit them during a sale season, you might be able to get a deal even lower.
Some of their plans include tire and wheel coverage and replacement, emergency medical services, towing for non-motorized and motorized vehicles, and more.
Getting Camper Van Insurance is Easy
Now that you have some of the information that you need, you are probably wondering what your first step should be, don't fret we're here to help.
Here's the step-by-step process to insure your camper van:
Look through all of the companies above and start a list of your own. You should never settle for the first insurance company that you find. Just because one person saves more with a particular company, doesn't mean you will too. There are far too many variables that will change the results.
Request a quote by entering your name, address, vehicle make/model, mileage, predicted annual mileage, and so on. This information is undoubtedly the most crucial step of all. Don't lie (it's illegal), but you shouldn't input random numbers. Always do the math to find out exactly how much you'll be driving.
If you run into any complications, contact a live chat agent or visit someone in-person. There's no need to get flustered since most companies have a very straight forward quote process. However, it's always nice to have help whenever you need it.
When you're all done with the quote process, you can finalize it within two to five days to receive the rate quoted to you. If you wait too long, most companies require you to do another quote since some statistics have likely changed. Pay online or at a local office, and you're all done!
Getting insurance shouldn't be complicated. Thanks to all of the new bundles and other services that most insurance companies have available, you can insure your camper van in about five to ten minutes. You'll receive policy cards in the mail within a couple of weeks.
Van Camping Life Tip: GEICO, as well as a few other brands, allows you to receive digital policy cards. You can pull them up on a mobile app, a screenshot photo, or via their website. If you prefer paper cards, you can request those as well.
Keeping Records To Save Money
If you're looking for further ways to save money on your insurance policy, you're in the right place. Almost all insurance companies will offer discounts when you stay with them for longer than a year. However, you can prevent your premium from increasing by keeping a record of maintenance, repairs, and renovations.
Here's a breakdown of how and why you should save records for your camper van:
Maintenance Records
When you're buying a new vehicle, the best way to keep the insurance policy from increasing is to keep your records accessible. Maintenance includes fluid changes, tire rotations, routine checkups, and so on. If you're not keeping records for maintenance procedures, you have no way to prove that you've been improving the quality of the vehicle.
Repair Records
Repairs are a step above maintenance services. Rather than routine, expected changes, repairs include significant problems. They might be transmission fixes, replacing a radiator, changing a belt, switching hoses, and so on. You should keep records of all repairs for insurance purposes, but it also helps to have them present when you're reselling the camper van.
Records of Renovations
Renovations aren't usually necessary, but they improve the quality and value of a vehicle. Camper vans and other motorhomes will often have to have renovations every five to ten years. Whether you're replacing the curtains and couch because they're outdated, or you're installing a new toilet for comfort, keep track of your renovations.
Remember that insurance companies require you always to notify them when you add something new to the vehicle. You don't have to call for new curtains, doors, or cabinetry, but you should inform them of significant changes. They include solar panel installations, roof vent fans, and so on.
The reason that you have to tell them whenever you alter the vehicle is that it changes the value, and it changes how much they might have to pay if you get into an accident. If you add new renovations to your vehicle without notifying your insurance company, you could be left to pay everything out of pocket.
A contract is a legal agreement based on the current terms and conditions of your camper van. Once you change the vehicle in any way, you break the contract and nullify the terms. Always call your insurance company before and after renovations.
Insuring A DIY Camper Van
If you plan to make your DIY camper van from a cargo or passenger van, then things can get a little bit tricky. Are you supposed to register it as a motorhome or a regular van?
Fortunately, it's much simpler than you might think. In short, it needs to be registered as a regular vehicle with renovations, but some companies might require you to call it a motorhome.
The essential part is to make sure that you're making a list of expenses, renovations, and so on. You shouldn't do anything without writing it down so you can notify your insurance company. As mentioned previously in this post, it can be unwise not to tell them about each change that you've made.
A DIY camper van (like all other vehicles) requires an emissions test, also known as a smog check. It'll indicate whether or not the converted vehicle is safe to drive, and it'll give you the repair requirements that you might need to make before registering it as a motorhome. If you skip this step, you probably won't get insured by any company.
Unfortunately, nobody wants to rely on trust when it comes to insuring your DIY camper van. To prove that you've made safe, reliable conversions and renovations, you should drive the vehicle to a local insurance office to get it inspected. Some of them might suggest that you bring it to a certified mechanic's shop for written approval.
As you're going through the process of insuring your camper van, you should try to find every last detail about what you can and can't cover. If you're not able to get coverage on certain items, you'll need to take extra measures to keep them from being damaged, lost, or stolen.
You might be interested in reading our post, "Do Campervans Get Stolen? A Guide To Preventing Theft" for ideas you can implement to keep your camper van safe.
The good news is that almost every company that covers a regular camper van will also insure a DIY conversion. If you're honest and upfront with them, you won't have to worry about additional expenses or cancelation of the service. DIY camper vans are trendy these days, and companies want to help you (and themselves) by making the process as simple as possible.
What's Covered By Insurance?
One of the most frequent questions that people have is finding out what's covered by a camper van insurance company. The price is often lower than other vehicles, but there are quite a few more options for coverage than you might think. For example, some companies offer insurance on kitchen appliances in an RV.
You'll also be interested to know that toilets, sewage pipes, and other small components are available for coverage. Before you choose an insurance company, ask about how detailed they are with their choices. You might have to cover individual items separately if they're not covered by the company that you're using.
The most crucial parts of your van that should be insured are the same as every other vehicle. Liability is a requirement in most places, but you can also consider getting coverage for uninsured motorists who have an accident with your vehicle. If your camper van is parked away from you and something happens, you shouldn't be responsible for the damages.
If you plan on using your camper van more frequently, you might want to think about covering the following items:
The awning that pulls out from the side of your camper van.
Any satellite dishes or radio antennas in and around the vehicle.
Solar panels and other electrical equipment if you have them.
Personal belongings that you left inside of the vehicle.
TVs, refrigerators, stoves, ovens, microwaves, etc.
As you can see, insurance coverage is perfect for peace of mind when you own a camper van. If you live in the vehicle full-time, you should think about getting full-time living coverage. It'll include everything that you use in daily life, including anything that standard home insurance covers.
If you want to protect your camper van, some companies offer total replacement policies. As the title states, these terms and conditions allow you to have all or most of your camper van replaced in the event of irreparable damage. However, the amount of money you'll receive is based on the current market value of the vehicle and everything inside.
Finally, getting camper van insurance should always include roadside assistance. Some packages include towing, which is very useful if you're stuck in the middle of nowhere. You'll also find offers that come with tire replacements from a local mechanic wherever you are. All in all, it's essential to feel safe and comfortable. RV insurance offers that better than anything else.
Do You Have To Get Insurance On A Camper Van?
Everyone knows that you need to get insurance for a commuting vehicle, but there's not much clarity about recreational vehicles and camper vans. In short, yes, insurance is required for all camper vans. Even if you only use it once a year, you need to have proof of insurance to drive a camper van.
Not only do you need to have insurance for legal purposes, but it's also beneficial in the event of an accident. If an animal breaks a window, a driver crashes into the side of the camper van, or you accidentally run into a pole in a parking lot, insurance companies take the stress off of your shoulders.
Perhaps the most crucial part of insurance for motorists is medical coverage. If you or someone in your vehicle is injured and in need of hospital assistance, some insurance companies will help to cover the bill.
Sadly, there are situations in which people don't have any coverage for a specific occurrence. If you don't have total replacement coverage from your company, everything could be left to come out of your bank account. Imagine spending $40,000 on a camper van, driving it for a few days, and then having to pay for a replacement because it was totaled in the process.
Nobody likes the idea of being forced to pay for insurance, but it's always better to find the silver lining. Being covered provides unmatched peace of mind. Thankfully, you probably won't have to spend ridiculous amounts of money to insure your camper van.
Even if you live in it full-time throughout the year, you still won't pay anything close to home insurance and mortgage payments. When it comes to insurance, there's no compromise. Whether you're abiding by the law or protecting your investment, insurance is an absolute requirement.
Final Thoughts
You don't need to use every last dime in your bank account to get top-notch insurance on your camper van. If you converted a cargo van to live out of, you could still get a sweet deal. There are dozens of companies, countless policy combinations, and a wide variety of prices for you to review before making your choice.
To recap, here are several key takeaways from this post:
Always look around instead of settling for the first company that you find
Remember to consider all of the different policy options
Roadside assistance is essential for camper van drivers
You'll likely spend between $500 to $1,000 on insurance for your camper van
Camper vans are considered motorhomes or RVs when it comes to insurance
You might be required to register your camper van as a domicile if you live in it
These days, almost every insurance company covers camper vans
Total coverage prevents you from having to buy a new vehicle by yourself
Camper van insurance is a requirement in virtually every place in the world
Keep a set of records for all renovations on your camper van