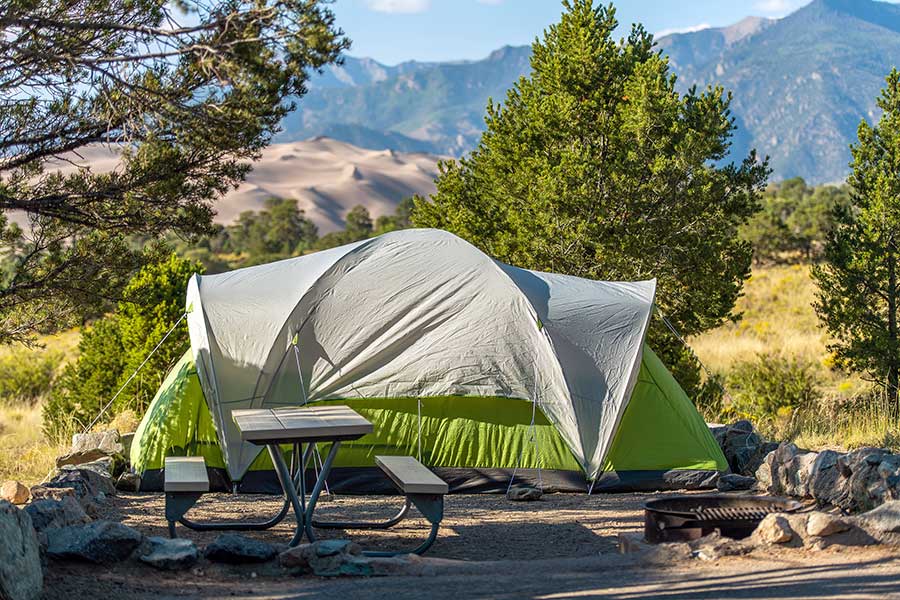 Camping in national parks during the off-season can be a rewarding and unique experience. With fewer crowds, lower costs, and ample opportunity for exploration and relaxation, off-season camping is a great way to enjoy nature and escape the hustle and bustle of busy summer months.
Camping in national parks during the off-season can be a unique and rewarding experience, but regulations, restrictions, and availability should always be checked before visiting.
Whether you're an experienced camper or looking for your first outdoor excursion, this blog post will provide tips on how best to prepare for a successful off-season camping adventure in your favorite US national park.
Off-Season Camping and Its Benefits
The off-season for camping in national parks usually lasts from fall to spring. This period is generally considered the slowest season for tourism and park attendance due to the cooler temperatures and shorter days.
There are generally fewer visitors and a greater sense of seclusion during this time than during the peak summer months. As a result, campers who choose to brave the off-season will likely find more peaceful places, stunning autumn colors, and lots of animals that are easier to spot due to less human interference.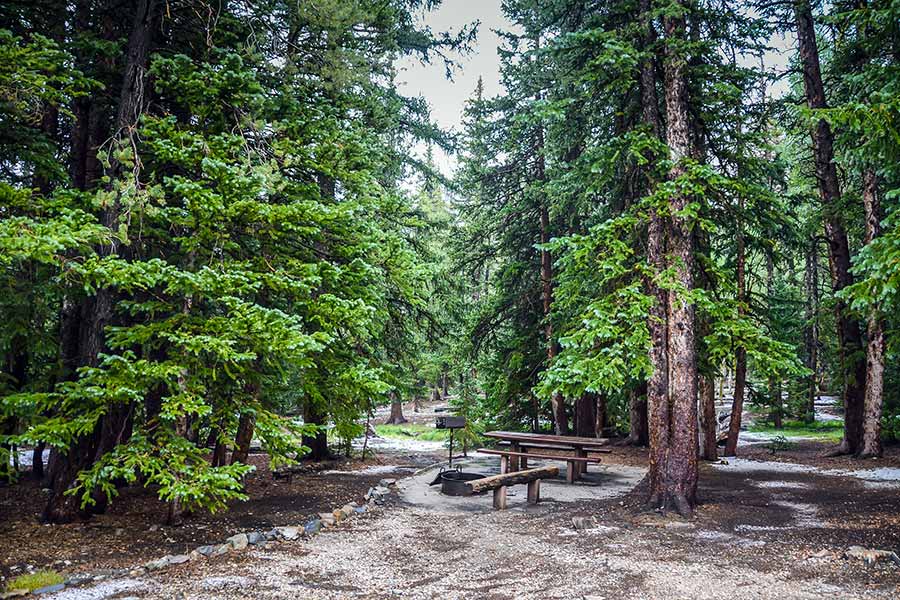 One of the primary benefits of camping in national parks during the off-season is that it allows visitors to experience nature in a more solitary and authentic way. In addition, the lack of crowds and development offers campers uninterrupted views, fewer disturbances from other visitors, and plenty of space for exploration.
The lower temperatures also provide an ideal climate for outdoor activities such as hiking and fishing, which can be enjoyed safely with fewer concerns about extreme heat or humidity.
Additionally, cooler weather means fewer bugs and brings out a variety of animals and plants that are not usually seen during the summer months. Lastly, off-season camping provides an excellent opportunity to save on costs since fees for campsites and park attractions will likely be reduced.
What Parks Should I Visit?
So where are some of the best places to go? When planning an off-season camping trip, there are a variety of national parks that offer unique experiences for visitors.
Popular choices include Yellowstone National Park in Wyoming, Grand Teton National Park in Montana, and Yosemite National Park in California. Each of these parks boasts spectacular landscapes and provides plenty of opportunities for outdoor activities such as hiking, fishing, and wildlife viewing.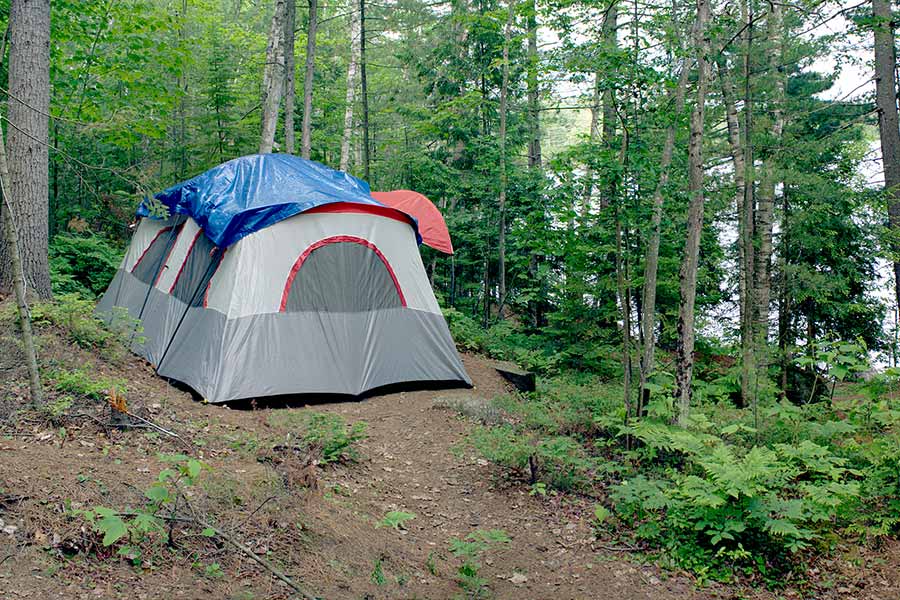 For those looking for more secluded spots to explore, many states have forests or preserves with campgrounds that may not be as well known but still present beautiful scenery and plenty of recreational activities.
Examples include The Everglades National Park in Florida, Great Smoky Mountains National Park in Tennessee, and Mount Rainier National Park in Washington State. Regardless of the destination, off-season camping provides the opportunity to experience nature on a deeper level than ever before.
Other Posts of Interest
Van Camping Life Fun Fact: Great Smoky Mountains National Park is the most visited national park in the US, with about 13 million visitors annually.
Camping Availability
The availability of national parks and campgrounds during the off-season varies depending on location and season. Generally, the peak season for camping is during the summer months, while many parks offer a reduced number of campsites or activities in the winter and fall months.
Regulations for camping in national parks during the off-season vary from park to park. Some services available at the parks may be restricted or closed. Additionally, some may not allow tent camping in certain areas, particularly during the snowy months. Before visiting a national park, check with the local ranger station for specific regulations regarding off-season camping.
It is important to remember that some parks are closed entirely during their off-seasons, so it is best to research the specific park or area beforehand to ensure that the desired activities and accommodations will be available. Additionally, some sites may require reservations up to 6 months in advance, so planning ahead is a good idea.
Necessary Preparations for Off-Season Camping Trips
Off-season camping trips require a different level of preparation than trips during the busy times of the parks. The weather conditions can be unpredictable, and the temperature can vary significantly from day to night. Therefore, it is essential to dress for the climate and bring extra layers and blankets for those cold nights in the van or tent.
Remember to wear clothing layers that are warm and waterproof. A suitable base layer would be something like a merino wool or synthetic shirt, followed by a fleece pullover or jacket for added insulation.
An insulated vest or parka is also an excellent choice for keeping warm during cooler temperatures. Additionally, bring along a pair of good-quality gloves, a hat, extra socks, and waterproof footwear to keep your extremities nice and warm.
In addition, always bring a map and compass, as visibility may be reduced due to fog or snowfall.

Be sure to pack sufficient supplies, including food, snacks, and water.

Include any additional essential items like flashlights, matches or a lighter, fire starters, a first aid kit, or bug repellent.

If traveling where the weather will be snowy and icy, it is essential to make sure that you have winter tires and carry a set of chains for added traction if you encounter icy roads.

Lastly, never camp alone; always bring a friend or two for added safety measures if an emergency arises while out in the field.
With careful planning and preparation, your off-season camping trip can be a memorable experience.
Activities for Off-Season Camping Trips
Off-season camping trips can provide just as much fun and excitement as during peak season. Plenty of activities can be enjoyed regardless of the weather or time of year.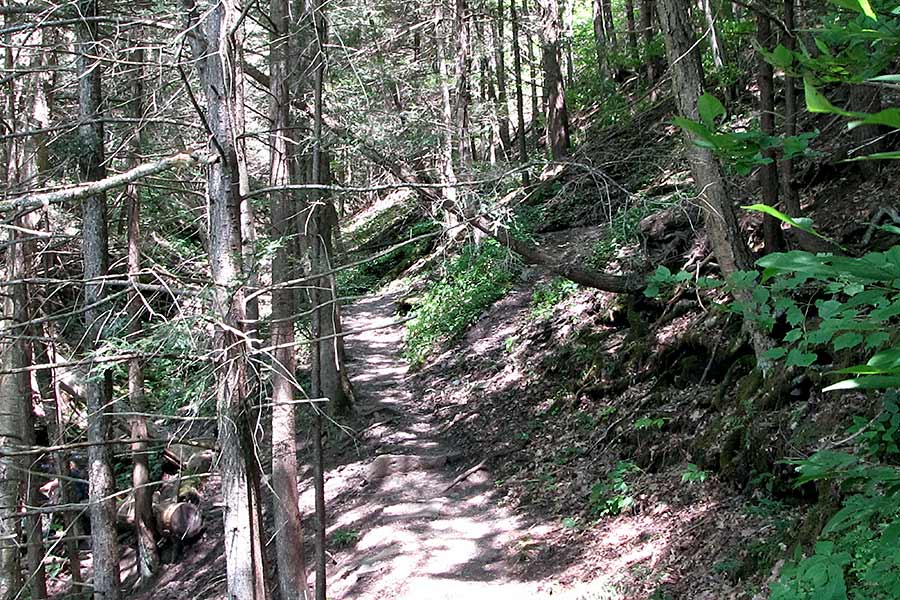 Hiking is one of the most popular outdoor activities, and there are many scenic trails to explore, even in winter or fall. Additionally, cross-country skiing and snowshoeing are excellent options for traversing the terrain during colder months.
Fishing is also possible in certain areas, and off-season camping can be a great way to extend your angling season. It is also a great way to observe local wildlife, especially migratory birds that pass through during these seasons.
Other outdoor activities that can be enjoyed include biking, orienteering, star gazing, and nature photography. In addition, there are sure to be plenty of scenic spots that make for stunning shots come rain or shine. 
Visiting nearby towns for some sightseeing is also a fun way to pass the day, and stopping for a bite at a local restaurant is always a special treat.
The possibilities are endless with off-season camping; the key is to get creative and explore all your chosen area offers.
Fun for the Colder Season
To conclude, camping in national parks during the off-season is a great way to explore beautiful, diverse landscapes without crowds. However, it is vital to research your specific park's regulations and restrictions before heading out on your adventure. With proper preparation, you can be sure your trip will be safe and enjoyable!