People from all walks of go to Disney, where they can forget about the real world and immerse themselves in a fantasy world where everything is familiar to everyone. Disney World visitors feel at home, no matter where they come from. The "Happiest Place on Earth" is a goldmine of Magical memories just waiting to be discovered, but can you take your camper?
You can take your camper to Disney World. Daily parking passes are available for oversized vehicles and are usable at all four theme parks. In addition, you can camp at Disney's Fort Wilderness Resort so you can stay right where all the action is without having to drive any distance.
The Campsites at Disney's Fort Wilderness Resort are the only camping option at Walt Disney World. But there are several nearby RV parks and campgrounds within a 30-mile radius of Walt Disney World, more on those choices later in the post. So, regardless of your preferred style of camping, a fascinating location awaits you. So, let's dive in and see in detail what options we have.
Disney World and Camping: What is Available
Finding a place to park your camper or RV can sometimes be a hassle. The parking spaces are too short, and there is not enough space, there is nowhere to turn around, so you sometimes don't know where you actually can and can't go easily.
Added to that you don't know where campsites are located, how close or far away they are from the destination you want to visit. All this can add stress to your vacation experience, which you don't need.
Fret no more because Disney has taken the stress out of arriving at your destination, so your vacation can be magical!
Whether pulling a camper trailer or driving a big diesel pusher, you will be happy to know that you can easily park at all four of Disney's theme parks. You can purchase a daily pass for around $30 per day that allows you to park right at the theme park, and even if you want to take in multiple parks, it is accepted at all of them.
As I mentioned earlier, camping is also available at Disney, so there is no excuse not to pack up the kids and stay for a few days to take in all the entertainment Disney has to offer. So, whether the kids want to go to Magic Kingdom or Animal Kingdom, you no longer have any excuse not to go.
The Campsites at Disney's Fort Wilderness Resort
Disney's Fort Wilderness Campground provides an authentic resort experience. It's the closest to the theme parks, and it's bound to be larger than many of the locations you've visited. The 750-acre forest that makes up the Resort is home to bunnies, deer, ducks, and other wild critters, as well as beautiful woodland walkways.
When it comes to amenities, dining, campfire singing, movies, and other activities are available at the resort, as well as beautiful pool areas, laundry services, and every must-have service expected at any resort.
Fort Wilderness has over 800 campsites as well as lodges.
What makes Fort Wilderness unique, besides its natural beauty?
Something different to do

: canoeing, archery, horseback riding, and ponies are just a few of the things you can do.

Pets are welcome

; There is a $5 fee per day, and you must always keep your dog on a leash, pick up after them, but there is a leash-free park for your furry friend to run around free.

Golf cart or a bike:

 Whether you bring your own golf cart or bicycle or rent one on the grounds, it is definitely the way to move around the resort. The resort is vast, so walking is not an option.

Buses:

 For those staying at the Fort, they have an excellent internal transportation system that begins service about 6:30 a.m. and continues until about an hour or so after the final bus from Disney Springs, which is around midnight. During your visit, you would need to check the Disney Springs schedule to find out what time the shops close.

Outfitted campsites:

Up to ten guests per site can stay in any one of four different types of campsites, ranging from tent sites to those big enough to accommodate RVs.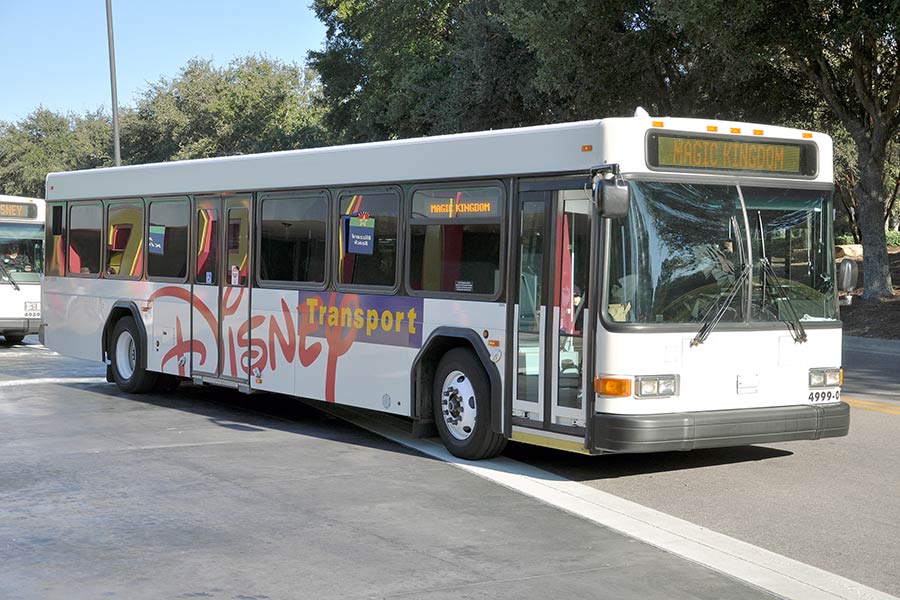 Accommodations
Cabins and campsites are the two kinds of lodging available at Fort Wilderness. Now let's delve further into the campsites, which are separated into five types based on size, location, and services.
Tent/Pop-Up –

 Spaces are 10 x 25 feet in size with 

no

 sewage hookup. A couple of tents will fit here or a small 

van camper-style vehicle

.

Full Hookup –

 These are 10 x 50 feet in size 

with

 sewage hookup, water, and electricity.

Preferred – 

Camping sites are 10 x 45 feet in size 

with

 sewage hookup, water, electricity, and close to the marina. These locations are good for catching the early morning boat to Magic Kingdom.

Premium –

 These sites are 18 x 60 feet 

with

 sewage hookup, water, and electricity.

Premium Meadow –

 Sites are 18 x 60 feet 

with

 sewage hookup, water, and electricity located close to Meadow Recreation Area and with supplies conveniently available at the Meadow Trading Post.
*All sites, including the Tent/Pop-Up, have electric hookups
Is it Cheaper to Stay at Disney Campground or an RV Park?
We did find camping options at RV parks and campgrounds that did have cheaper rates than staying at Disney. However, the convenient location and high-quality facilities, the campground's reasonable rates are a big draw for staying at Fort Wilderness.
As for other campgrounds, depending on the sort of campground or RV park you're trying to reserve a spot at influential factors that will determine rates will be the time of year and the days of the week you want to stay, so, therefore, prices might range from around $50 to almost $200.
However, camping is often less expensive than staying at one of Disney's Value Resorts at peak periods and even during the slower season.
Can You See Disney Fireworks from Fort Wilderness?
The Fort Wilderness beach is a great place to get a glimpse of some of the Magic Kingdom fireworks. Although the former Discovery Island stands in the way of the park, you will still be able to see quite a bit above the tree line.
You can see Disney Enchantment Fireworks light up the sky every night over Cinderella's castle for 15 minutes. You can get the time they start on the night you will be there by going to the calendar.
Can You Walk from Fort Wilderness to Magic Kingdom?
No, you cannot walk from Fort Wilderness to Magic Kingdom. A body of water separates them. The fastest and best way to get to the Magic Kingdom from Fort Wilderness is by boat. The local boats that go between the Fort Wilderness Lodge and the Contemporary Resort provide an excellent way to arrive early.
The boat starts early in the morning at 6:45 a.m. every day, and you can then walk to the Magic Kingdom from the Contemporary Resort and arrive early before the large crowd does.
There are also buses from Fort Wilderness to the theme parks and Disney Springs.
How Long Can You Stay at Fort Wilderness Campground?
You can reserve Fort Wilderness sites for up to 30 days in a row. After that, you can book another stay starting on the day of your first one's check-out. You can also request to stay on the same lot, but it is not guaranteed.
Fort Wilderness is a popular destination, with many people coming year after year. We recommend you make a reservation for your Disney campsite as long in advance as possible if staying at the resort.
Van Camping Life Tip: All of the campsites and cottages are organized in loops. There is a boat service to the Magic Kingdom, Disney's Wilderness Lodge as well as Contemporary Resorts from the marina located on loop 100.
Other Posts of Interest
When is the Least Expensive Time to go to Disney World?
Although you may have a nice list of strategies to save money, Disney World is still excessively pricey. Therefore, choosing the most cost-effective time to travel is one of the first measures individuals can take to save money.
The most affordable period to visit Disney World is from the beginning of January to President's Weekend in February. During this time of year, you'll discover the best deals on tickets and lodgings.
The second least costly time period is from late August to September when there is always less demand for the service.
Finally, while there are many valid camping options in Orlando (keep reading this post for more information about all the others), the experience at Disney's Fort Wilderness resort and campground is unmatched.
With amenities such as decorated cabins, a general store, playgrounds, archery, swimming pools, and much more Disney magic to enjoy year-round, your family will never want to leave. From swimming in one of the many pools to enjoying a delicious meal in the restaurants, there are many ways to have fun when visiting the amazing Disney resort!
Distance: Walt Disney World: about 10-12 minutes, Universal Orlando: about 25 minutes
Other Camping Options Near Disney World
Kissimmee RV Park (formerly Orange Grove Campground)
This camping destination is conveniently situated and about 6.5 miles from Disney World's Magic Kingdom; most of Orlando's attractions are within 30 minutes of the campground. So whether you are looking to stay long- or short-term, there are options available.
Pets are welcome at Kissimmee RV Park only as long as they are not aggressive; they must be on a leash, and they are not allowed in the buildings.
Kissimmee RV Park features a heated pool, recreation hall with kitchen, bingo, shuffleboard courts, horseshoe pits, restrooms, and showers. In addition, there is a concrete patio and a picnic table at each site.
They do have some regulations to be aware of before you visit.
Distance: Walt Disney World: about 20 minutes, Universal Orlando: about 45 minutes.
Lake Louisa State Park
It's serene, beautiful and the pricing is also appealing at $24 per night. Lake Louisa State Park is a 4,372-acre park with 60 full-service campsites nestled between Dixie and Hammond Lakes. Pets are welcomed!
Amenities include kayaking, paddleboarding, canoeing, swimming, and 20 miles of unpaved trekking trails.
Make sure you book in advance; this peaceful retreat does fill up quickly. The good news is you can book 11 months in advance.
Distance: Walt Disney World: about 20 minutes, Universal Orlando: about 40 minutes.
Thousand Trails Orlando RV Resort
This 255-acre camping resort is located in the middle of Florida's orange-growing region and offers a tranquil setting to unwind. There's something for everyone at this 60-acre campground, including a spring-fed lake, with sandy beaches where you can spend the afternoon casting a line for some fish.
This campground is an excellent jumping-off point for exploring the area's amusement parks and other tourist destinations.
Like everywhere in Florida, the high season goes from December until the end of March. So if you plan to visit during that period, you should consider booking at least 90 days in advance.
Amenities include horseshoes, volleyball, tennis court, laundry, mini-golf, fitness center, and pool.
Distance: Walt Disney World: about 20 minutes, Universal Orlando: about 45 minutes.
Tropical Palms Resort
Tropical Palms is a hidden treasure located in Kissimmee, Florida. It is nestled on 69 lovely acres and is the ideal destination for your Orlando holiday break. Furthermore, it is pet-friendly!
In addition to their spacious individual cottages or RV sites, visitors will have access to many amenities, including swimming pool, volleyball, café, shuffleboard, bocce ball, horseshoes, mini-golf, library, fitness center, Wi-Fi, live entertainment, social events, on-site laundry as well as a range of other facilities.
Distance: Walt Disney World: about 8 minutes, Universal Orlando: about 25 minutes.
Moss Park
Moss Park is a refuge for those who love the outdoors, with boating, swimming, hiking paths, picnic tables, fishing, and other activities available. In addition, the 1,500-acre property is just 30 minutes from Disney.
Additionally, you'll appreciate the low price of $24 per night, which includes fire rings, grills, picnic tables, water, and electricity at each of the 54 RV/tent sites.
Unfortunately, other than ADA service animals, pets are not allowed in the park.
Distance: Walt Disney World: about 30 minutes, Universal Orlando: about 35 minutes.
Sherwood Forest RV Resort
Sherwood Forest RV Resort, located only four miles from Walt Disney World, gets high marks for convenience. It is surrounded by beautiful trees and offers lush landscaping with pure water lakes in beautiful calming surroundings. In addition, it is close to everything, with six large malls and other shopping and dining options less than ten miles away.
Concerts, board game nights, dinners, dancing lessons, and bingo nights are just some of the social activities on its calendar.
Pets are welcomed!
Amenities include a swimming pool, clubhouse, dog park, mini-golf, basketball, Wi-Fi, shuffleboard, laundry facilities, fitness center, ballroom, playground, and billiards.
Distance: Walt Disney World: about 10 minutes, Universal Orlando: about 25 minutes.
Camping in the Land of Magic
As previously said, a Disney trip may quickly become prohibitively costly. Hotels, dining, and park fees all add up to a substantial sum in the end.
RV campsites are a terrific way to spend quality time with your loved ones while being surrounded by nature and with a lot less financial stress.
From all of these options, The Campsites at Disney's Fort Wilderness Resort is the finest because of its services and facilities, short boat journey to the Magic Kingdom, and the Disney magic that fills the whole 750-acre park.
Nonetheless, all of the other campgrounds have an extra value, some because they are extremely reasonably priced, while others are less busy and off the beaten path.
The choices are highly personal, and we believe that providing you with all of the information you need to make your preferred selection is one of the most essential things we can do, and it is why we do it.
So, regardless of your choice, we are delighted to have been able to assist you in making your final selection. We wish you and your family the best and hope you have a wonderful time in this magical land.