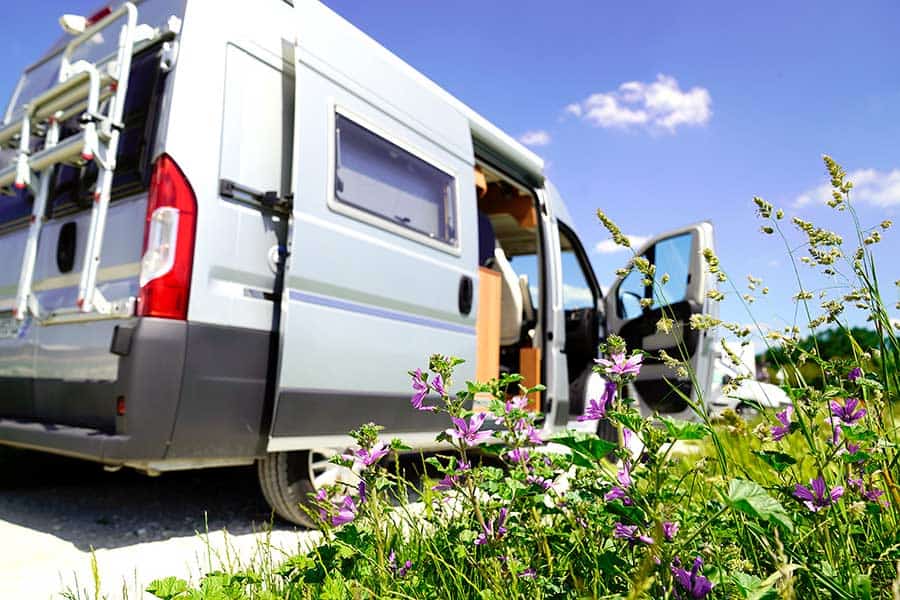 Renting a camper van is the only thing standing between you, your friends, and the quintessential road trip experience. Whether you want to rent a camper van for a weekend camping trip or an extended cross-country expedition, the rental process can be complex.
Renting a camper van requires a valid driver's license for each potential driver, as well as a deposit and insurance. Some instances might require purchasing additional services, equipment, and fees.
Figuring out how to rent a camper van, where to rent one, and how to choose the right camper van for your trip can be confusing when deciding over the numerous camper van rental services, equipment, and options. This post will help you know what is involved when renting a camper van and simplifying your trip.
What Is Required to Rent A Camper Van?
In the United States, usually, any person that is 21 and has a driver's license from their own country can rent a camper van as long as the requisite insurance is purchased. Other equipment might be needed, depending on the type of camper van you want to rent or for certain functions you want your ride to have.
IDs
When you go to pick up your camper van rental, you will have to make sure that everyone who is going to drive the van is present with a valid driver's license. All drivers need verification with the rental company, and their names must appear on the rental forms.
It is critical that you have a valid driver's license from your home country since a passport or an international driver's license won't suffice for some rental services.
Insurance
Rental services will require you to purchase insurance before setting out with a camper van. Renter's insurance is factored into some of the services' pricing, while others charge a flat fee instead of a daily rate. Even if the service doesn't require renter's insurance, it is smart to purchase it in case anything happens to the van, you, or your trip-mates.
Insurance protects you for any damage to the van, other's personal property, and any injuries that might occur in or because of the van. The most careful people buy insurance as a backup plan to prepare for the unexpected, a good idea on any camping trip.
Other Necessities
If you plan to tow your car or trailer behind your camper van, you might have to pay an additional fee to rent a tow hitch from the rental service. When choosing your camper van, try to plan for all the necessities you will need on your trip.
Rental companies may also offer electric heating kits for winter trips while others offer gas generators, 24/7 roadside assistance, and other equipment to make your camping van trip more comfortable.
Here are a few things that you might want or need to purchase to help make your camping trip a success.
This Rainier R2200i portable power station, is compact and allows you to charge tablets, phones, TVs and other equipment. You will get around 13 hours of run time, and it has "eco" features to conserve energy. It runs quietly and is lightweight, weighing in at 44 pounds. It also has a 3-year warranty.
When it comes time to relax and enjoy your destination, you can sit around the campfire with these folding chairs from Core. The chair has a weight capacity of 300 pounds and is 25 1/2 inches wide and 18 inches deep. The frame is made from steel that is sure to stand up to your camping trips. The seat and back are padded with polyester fabric that is comfortable enough to sit in for hours!
Nothing tastes better than food cooked outdoors. There is just something about cooking in the fresh air apparently that makes the food taste different. Coleman makes a two-burner stove that is perfect for weekend camping trips. It weighs a little over 11 pounds. When using a pound propane tank, it will run about one hour, and it has a three-sided wind barrier and a limited 3-year warranty.
Who Can Rent a Camper Van?
Anyone over 21 with a current driver's license can most generally rent a camper van. However, companies' policies may differ by setting a higher age for the minimum. There may be an upper limit too.
How Hard Are Camper Vans To Drive?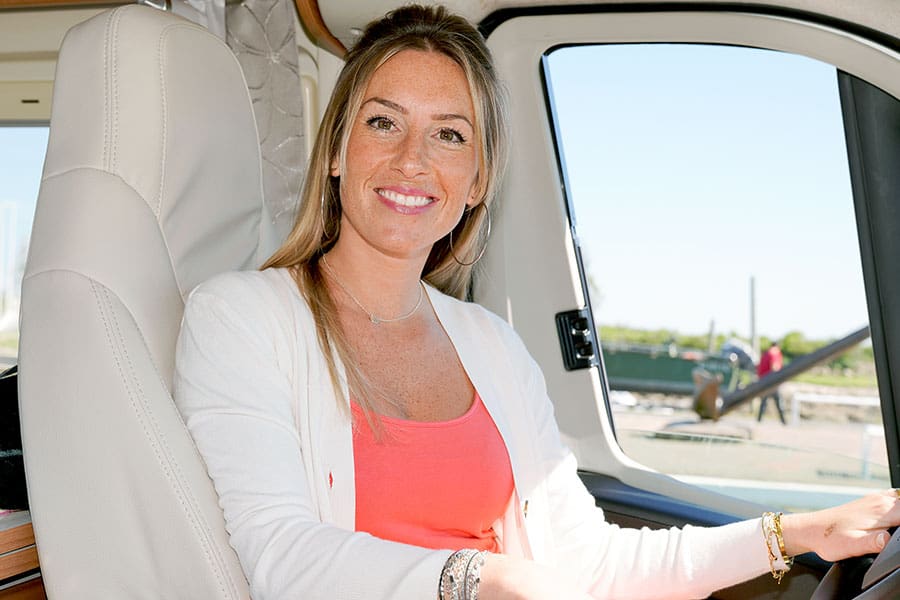 Camper vans aren't much bigger than a standard truck or large SUV, and if you're accustomed to driving a larger vehicle, driving a camper van will be a cinch. Many drivers won't find it difficult to learn to drive a camper van.
If you have trouble driving large vehicles or get nervous doing so, it might take you some time to get comfortable driving a camper van, but it is always best to have an experienced driver along for the trip.
How Much Will It Cost to Rent a Camper Van?
The factors that determine the cost of a camper van rental are the rental itself, rental insurance, fuel, and mileage. The kind of van you decide on and the service you choose to rent will contribute to the overall cost.
Online services either offer camper van rentals or connect private owners to renters, and the price of each rental varies greatly. The rental alone can cost anywhere from $70-$300 a night before fuel, insurance, and mileage costs.
Camper vans rent like hotel rooms; typically, the charge is per night, sometimes with a minimum number of nights. If you keep the van beyond the return time, you will be charged for an additional night, depending on the rental agreement.
Deposits
Some camper van rental service companies will, much like a hotel, will require a deposit to "hold" the van for the time that you have requested. The deposit amount will depend on the service and the camper van that you decide to rent.
Camper van security deposits can be up to $1,000 to protect the vehicle and all equipment. Make sure to ask about the deposit on your camper van before setting out on your trip.
Fuel
Camper vans usually run on gasoline like cars, and heavier, larger camper vans will be less fuel-efficient than small cars. Some camper vans will get between 12 and 20 miles per gallon of fuel, while others might get less, depending on size.
Also, be mindful, there are camper vans that run on diesel, so be sure to know what fuel the camper van requires to ensure you fill up at the right pump.
You can calculate how much fuel will cost for your trip by dividing the number of miles by the mpg and multiplying by the fuel cost in your area. If your camper gets 10 mpg, you plan to travel 350 miles, and you pay $2.49 for a gallon of gas, it will cost $87.15 in fuel for your trip.
Mileage Limits
Camper van rentals most generally provide a free number of miles, usually up to about 250, before charging additional fees per mile. If you go over the mileage allotment, there is a price-per-mile charge for the extra miles.
Rental companies also offer unlimited miles for an additional fee. If you plan to take your rented camper van further than the mileage limit, inquire about unlimited mileage or the price-per-mile after the limit.
Cleaning Fees
Camper van rental services may charge a cleaning fee after each rental that runs from $40-$60 in addition to your rental period. Make sure to budget for the cleaning fee before you rent a camper van.
Related Posts
Some FAQs
Do You Need A Credit Card to Rent a Camper Van?
Deposits on camper vans, like at hotels, require a credit or debit card authorization. Some camper van rental services might allow you to pay for everything, including a deposit, but you will probably need a credit card for at least the deposit.
How Long Will I Have The Camper Van?
While there will be limits on how long you can rent from some services, you can generally rent a camper van for as long as you like. Many rental services also decrease the price you pay per night for the rental if you rent for a longer duration.
Is There a Minimum Duration For Renting?
While some services will require that you rent a camper van for three nights or more, others have no minimum duration for which you have to rent a camper van. Camper vans can be the perfect flexible transportation and accommodation for your trip.
Can You Take Pets Along in a Camper Van Rental?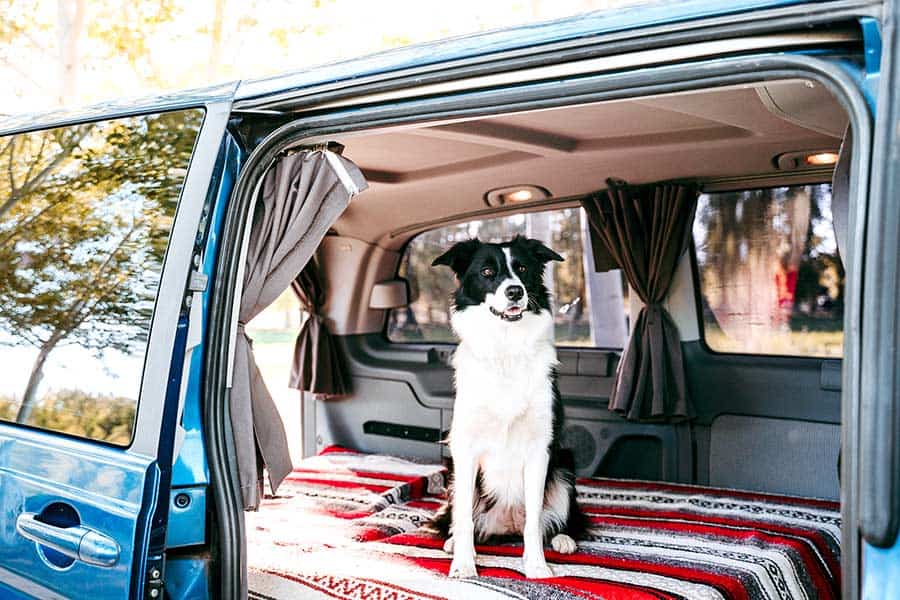 Camper van rental companies might allow pets in all of their rentals, while others will require you to rent a specific pet-friendly camper van. Either way, be prepared to pay an additional pet deposit that may not be refundable when you plan to take a pet along.
Can You Rent a Camper Van One-Way?
If you choose the right rental company, you can get a one-way camper van rental between two locations of the same rental provider. You won't be able to return a rental van to a city where they don't offer service; it won't be like renting from U-Haul that has numerous locations all over the country.
Can You Tow Your Car with a Camper Van Rental?
Larger camper vans might have the towing capacity for your car, but you will need to follow the camper van rental service's specific guidelines to tow a vehicle. Some providers may not allow you to tow a vehicle at all.
If towing is allowed, you will have to make sure to get a van with the towing capacity for your car and towing a car might incur additional fees from your rental provider. You might also have to rent towing equipment.
How Much Does It Cost To Park a Camper Van at a Campground?
The cost of parking a camper van at a campground largely depends on where you stay and what kind of site you need. Without a bathroom in your rented camper van, RV parks and campgrounds are great places to find a shower and settle for the night.
While state parks and campgrounds usually offer sites from $15-$30 a night, other campgrounds offer places from $30-$50 dollars a night. If you plan to spend your camping or road trip in campgrounds or RV parks, be sure to budget for the cost of where you plan to stay.
It is also vital not to assume that campgrounds or parks will have sites available when you need one. For your camper van trip, make sure to book campsites in advance to ensure you have a parking spot to camp for the night or however long you want to stay at one location.
Returning the Camper Van After Your Trip
Camper vans rental services usually ask that you return the camper van in the condition in which you received the van, this means cleaning inside and outside, disposing of any trash, and filling the tires and gas tank. Most services will require return paperwork and inspection.
If the service finds that you haven't fulfilled the rental agreement terms when you return the camper van, they may charge you for a portion or all of the deposit to make up any damage, cleaning, or other things not in the same condition as when rented.
How Can You Find a Rental Camper Van?
There is probably a camper van rental service local to your area, but the following list details some popular and simple camper van rental services available online. You might have to drive to a nearby city to pick up your rental. Some services help you to connect with private camper van owners who rent their vans.
RVShare.com
RV Share is a service that connects renters to the RV or camper van rental of their choice from both private and corporate owners. Simply input the type of camper van you are searching for, the location or area you want to pick up the van, and how long you are looking to rent, and RV Share will connect you with available rentals.
Since the prices per-night, deposits, and mileage charges, are determined by each van's owner, prices vary widely by location and vehicle. RV Share does offer rental insurance to its clients to protect both the renter and owner. Standard RV insurance from RV Share starts at $10 per day.
RV share requires users to verify their ID on the website before booking a rental. You will need to provide a picture ID and a "selfie" photo without any sunglasses or caps to verify your identity.
This service is excellent for anyone looking to rent a camper van in a rural area since it connects users to camper van owners rather than large rental services, which can be hard to find or access in rural areas.
Outdoorsy
Outdoorsy is another service that connects users to RV and camper van rentals in their area, connecting users with private owners across the country that are in convenient locations for many renters. Their website has a complete list of rental locations.
Outdoorsy holds a deposit of at least $500 for each rental, and each camper van owner dictates how many nights minimum you must rent each camper van. The van owner also sets mileage limits.
Outdoorsy rentals start around $120 a night for a camper van that sleeps two. Outdoorsy offers three levels of insurance protection enabling the renter to pick the one that meets their needs.
Escape Campervans
Escape Campervans is a service dedicated to camper van rentals with twelve locations across North America. Escape offers a streamlined service with five camper van models from which to choose. Escape Campervans are available for pick-up from Denver, Las Vegas, Los Angeles, Miami, New York, Phoenix, Portland, Seattle, San Francisco, Salt Lake City, Vancouver, and Calgary.
If you are looking for a one-way rental, Escape might be an excellent service for you since you can conveniently pick up and drop off rented camper vans in any of their locations. They also provide insurance from $13.99 a day, making the service simple to utilize.
Camper vans from Escape varying in pricing depending on the model and time of year and will require a deposit of $200. Escape also rents to anyone over 21 and charges no young driver fee. They provide 24/7 roadside service on all of their vans and offer lots of useful equipment and add-ons for rent.
Escape charges a $150 non-refundable pet fee if you plan to bring your pets along, which is for two pets. The base packages include 100 miles a day, but you will be refunded if you drive under the allotted miles and charged if you drive further than that amount of miles.
Native Campervans
With locations in Denver, Los Angeles, and Salt Lake City, Native Campervans is one of the premier camper van rental services in the Western US. Native Campervans offer 100 miles per night on all of their five van sizes, cooking essentials, renter's insurance, and additional drivers.
Native offers five sizes of camper vans for rent, their OG, a Dodge Caravan, is as low as $79 a night, and they require a $1,000 security deposit, which they will return less any damages. You can have one dog maximum, but only with prior approval, and they charge a pet cleaning fee of $100.
Voyager Campervans
Voyager Campervans has locations in Phoenix, Nashville, Minneapolis, Austin, and Portland and offers different camper van rentals from each. Voyager Campervans are all brightly painted and branded and are fun accommodations for any camping trip.
Their daily rate includes 250 miles per day, more than other services, roadside assistance, complimentary camping supplies, and require no pet fees. Voyager does not yet offer one-way trips between locations, but that feature is coming soon.
Insurance and unlimited miles packages start at $12 per day, while 2-night rentals start at $119 a day in most cities ($149 in others). Longer rentals have reduced daily rental fees.
RV Rental Connection
RV Rental Connection is another service that connects users to privately owned RV and camper van renters. RV Rental Connection is unique because it works with other small businesses around the country to provide RV and camper van rentals across North America.
RV Rental Connection doesn't standardize rental prices or offer insurance, roadside assistance, or other services, instead of relying on owners to provide those services to their renters. This service can be a great way to find an RV to rent anywhere.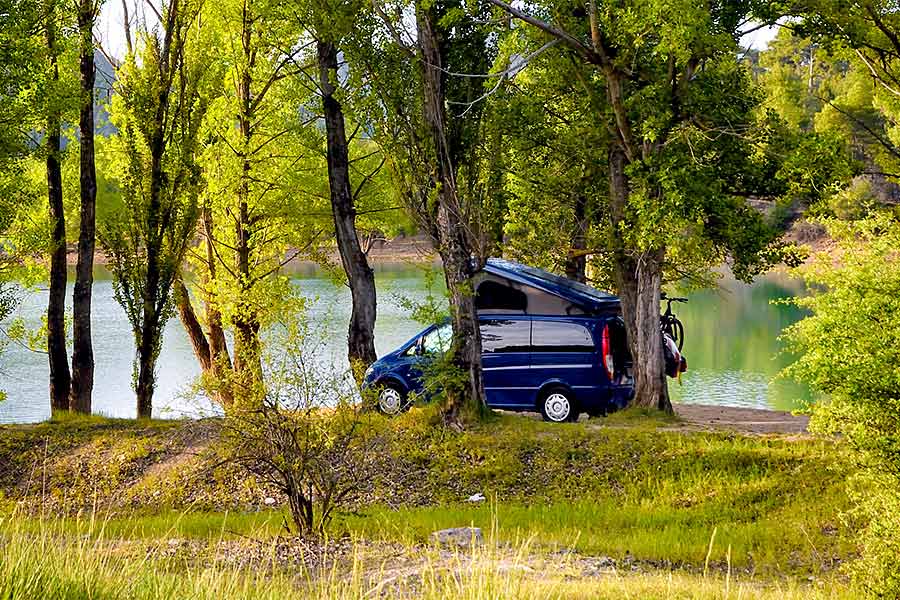 Lost Campers
Lost Campers is a budget RV and camper van rental service based in Los Angeles, Salt Lake City, and San Francisco. Lost Campers offers minivans, converted vans, and fully outfitted camper vans starting at $84 per night.
Each rental includes daily unlimited miles, and Lost Campers provides insurance coverage and 24/7 roadside assistance on your rental. They offer a wide range of vans in all sizes, and deposits are determined by the size and kind of camper van you rent.
Wandervans
If you are near Boise, Idaho, Portland Oregon, or Salt Lake City, Utah Wandervans might be the best service for you. Wandervans rents three different Ford models with excellent gas mileage and a range of sizes. All of Wandervans' rentals include a kitchen, fridge, chairs, and a shower.
The smaller sizes sleep two people and start at $98 a day, making Wandervan rentals a great value. All rentals include 150 miles of travel per day plus camping gear. Wandervans offers insurance plans on all rentals for your peace of mind.
Jucy Rentals
Jucy Rentals has locations in San Francisco, Las Vegas, and Los Angeles, with rates starting at about $150 a night. What makes Jucy Rentals unique is that they offer fully outfitted "mini-RVs" with lots of amenities and services.
Jucy does not offer personal liability insurance, and the deposits on rentals are 20% of the vehicle's total rental cost, which is standard. Their rental prices do not include free daily miles, like some services, and 100 miles per night will run the renter $12 per day.
Adventure Travel Sport Rentals
Located in Golden, Colorado (25 miles from Denver), Adventure Travel Sport Rentals offers off-road camper vans and vehicles to explore Colorado's beautiful terrain. Rentals start at just $125 per night.
Each vehicle from Adventure Travel Sports Rentals is outfitted with different equipment, making it easy for you to find the perfect off-road camper van for your trip. Prices for rental decrease as you increase the duration of your rental, with a three-day minimum.
Roamerica
Roamerica is more than just a clever name; they offer spacious and heavy-duty camper vans for rent in Portland, Oregon, to access the beauty of the Pacific Northwest's wilderness. Roamerica offers Ford Transits and Ford Econolines with pop-up additions for standing room and room for each camper van to sleep four comfortably.
Rates begin at $260 per night, not including extra mileage fees, insurance, and if the van returns dirty, there will be a cleaning fee. They do all come outfitted with camping equipment to make your trip simple and let you enjoy more of the outdoors.
Basecamper Vans
Basecamper Vans is another small, local rental service based out of Salt Lake City, Utah. Basecamper Vans offers a range of small camper vans that sleep, 2-4 people. All of their vans are automatic transmissions and outfitted with custom finishing for maximum comfort and style.
Rental fees include 125 miles of travel per day, starting at $99 a day, with discounts for long-term rentals. They don't offer unlimited mileage and require drivers to be at least 25. They also provide multiple insurance options for the duration of your rental, but they are not included in the rental fee.
Campervan North America
Campervan North America doesn't offer custom or unique camper vans, but they offer affordability and simplicity. They have pick-up locations in Denver, Las Vegas, Seattle, and Bozeman, Montana, which grants access to Yellowstone, Glacier, and Grand Teton National Parks.
Rates for small, 2-person vans begin at $48 a night, but rates are higher for less than five nights or peak seasons. Those rates do not include mileage packages or pet fees. Mileage runs $95 per 250 miles – unused prepaid miles are non-refundable, and pet fees run from $45-$90.
Pros of Renting a Camper Van
Flexibility is one of the big pros of renting a camper van. You can park them anywhere, and they offer maximum flexibility for camping, moving, or extended road trips. There are also camper vans for rent across North America!
Low-cost camper vans are common, and in most areas, it is easy to find a camper van to rent that is relatively cheap.
No special license is required to drive a camper van, unlike larger RVs, which require different classes of driver's license to rent and drive.
Pet-friendly camper vans are the default, with some camper van rentals not even charging pet fees or deposits. Hotel rooms and other lodgings that are pet friendly can be hard to find and expensive.
No ownership costs. You won't have the financial burden of payments or the outright cash cost of purchasing a van. Also, you won't have upkeep costs.
Cons of Renting a Camper Van
Hidden fees are standard when it comes to rentals of any kind. Make sure to have a conversation about all of the charges assessed for the rental before you sign a rental agreement.
No bathroom in camper vans can be a problem on the road, but luckily, they are easy to park when stopping at public restrooms.
Supplemental heat and cooling are often not included in camper vans, so you might want to make accommodations to warm or cool the van while parked if traveling or camping in particularly hot or cold months.
Campground costs can rack up quickly. Find state and national parks that are lower-cost or find a free place to park your camper van to avoid campground fees.
Rental fees, mileage costs, and additional fees all add up fast, so you may be looking at a couple of thousand dollars for a weeklong trip.
Before You Rent A Camper Van
Doing your homework will be vital to ensuring that your camper van rental runs smoothly. Before you rent a camper van, research the different rental providers in your area, their costs, insurance, deposit fees, the fuel costs of your trip, campgrounds, and everything else you will need for your trip.