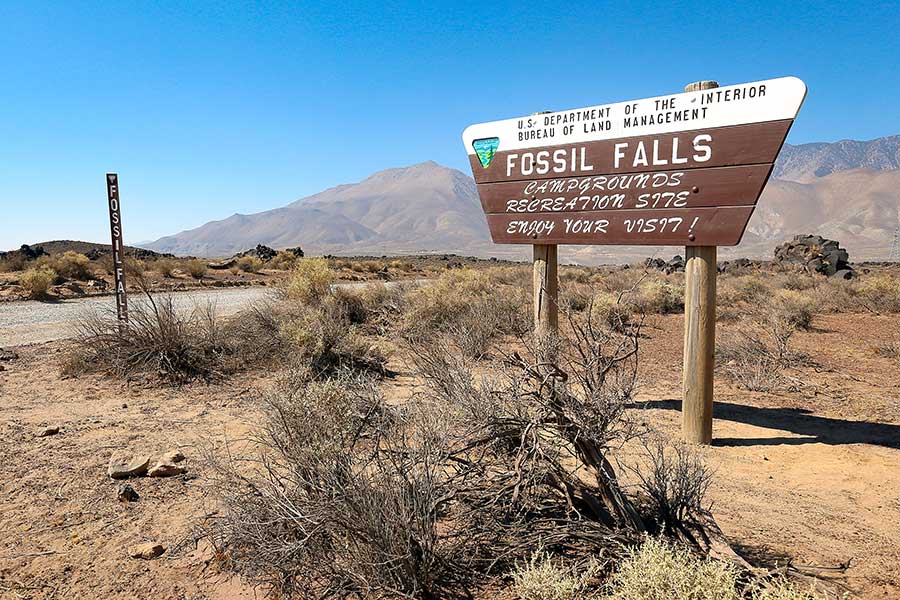 If you have ever camped at a busy campsite or couldn't find a campsite where you were visiting, you may have wondered if you could camp on public land. There is a large amount of BLM land throughout America that provides beautiful places to enjoy and explore. But do you need a permit to camp on BLM land?
You can camp without a permit on 99% of BLM land. BLM land has many options for camping, from developed campgrounds with electricity and drinking water to more primitive, dispersed camping. Whether camping in a van, tent, or RV, you can probably find what you are looking for on BLM land.
Even though you don't need a permit, there are many essential things you should know before camping on BLM land. Below we will explore BLM land camping rules, advice, and tips.
Camping on BLM Land Without a Permit – Can You Do It?
BLM stands for the Bureau of Land Management, a federal organization designed to preserve and protect the land. You can find BLM land all over the United States, especially the Western United States.
BLM land can be used for camping without a permit. Camping on BLM land is often free, but some established campgrounds charge a fee because they provide amenities like hookups for water and electricity.
There are two main types of camping on this public land: developed and dispersed. Developed campgrounds have sites designed specifically for camping. Often they have drinking water, electricity hookups, dump stations, tent pads, and trash services. Developed camping is popular among many RV and van campers.
The other type of camping you can do is dispersed camping; this is when you camp outside a designated campground. You are allowed to do this type of camping almost anywhere on BLM land. There are many dispersed sites you can find, usually off secondary roads.
Dispersed camping, also known as boondocking, can be identified by flat places that have things like makeshift firepits. 
Small pull-offs along the side of the road that are on BLM land can be classified as dispersed sites. Dispersed camping is free but offers fewer comforts. Dispersed camping gives campers the option to find a private, secluded campsite.
One of the most helpful online resources when researching BLM land to camp on is the official site for BLM land. This website allows you to search for specific areas, see the amenities each location offers, and find maps of the land. Different states also have various regulations related to BLM land, so checking the website will help campers decide on the right place.
There are campsites accessible to RV and camper vans, while other places have limited accessibility because off-road vehicles are required to get there.
Some places require a user permit before camping on the land. These permits are to limit the users in a typical area. For example, the Lower Salmon River in Idaho requires a permit before camping there. Permits outline additional rules necessary to occupy the site, including regulations for human waste disposal.
Researching the area you are traveling to will help you find a BLM campsite, know what kind of vehicles they allow, and understand what you need to camp there.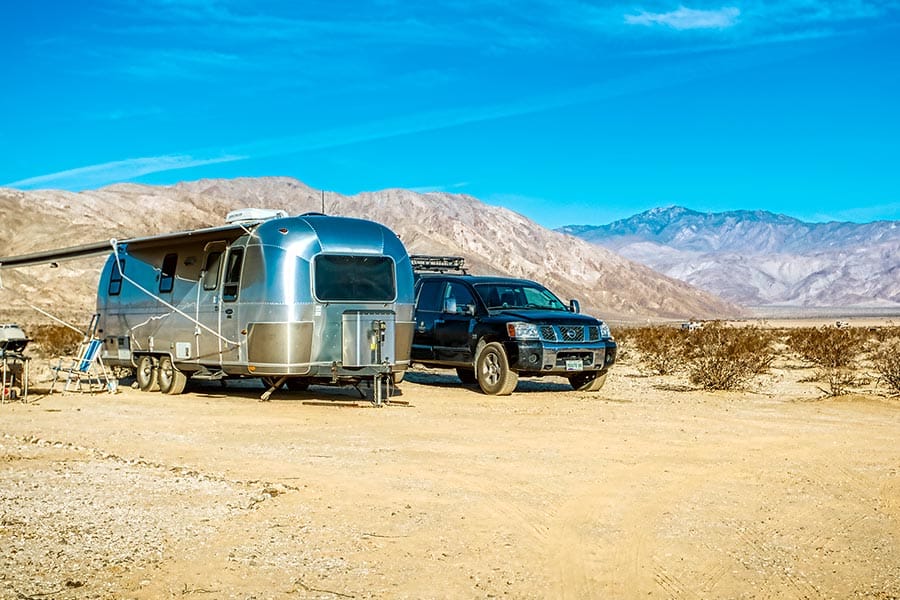 What Are the Rules for Camping on BLM Land?
Campers must follow a few rules when camping on BLM land.
The first rule is always to leave your campsite cleaner than when you arrived, which includes taking all of your garbage with you when you go. If there are no trash services, you will have to pack out all your trash.
Another important rule is to properly extinguish any fires before leaving. Make sure all coals are cold to the touch, and there is no evidence of fire before departing your campsite, even if it's only for a short time.
Some campsites are open seasonally, so checking if a site is available when you plan on taking your trip is an important step. You'll also discover whether they take reservations or not. However, many BLM campsites work on a first-come-first-served basis.
If a fee is required at a campsite, there are rules relating to payment. Fees should be paid within thirty minutes of occupying a site and be sure to display the pay stub on the dashboard of your vehicle.
There are rules connected to the length of a stay, too. For developed camping, the average length of a stay is usually limited to two weeks per month. Therefore, a camper must move to a new place for dispersed camping, at least 25 miles away, after 14 consecutive days at a site. These rules help preserve the land from damage that may happen with long-term stays in the same place.
Camping on BLM land is a great way to get away from the hustle and bustle of everyday life. With just a few simple rules, you can enjoy your time camping in the rugged beauty of BLM land.
Other Posts of Interest
Can You Camp Anywhere on BLM Land?
For the most part, yes, you can camp anywhere on BLM land. Though not all places you can just pull up to and camp. For some areas, the BLM requires permits. These are places that would get overcrowded without permits.
Though there are certain places off-limits to camping without a permit, you can still camp there; it just takes a little more time and planning to reserve a campsite.
There are very few places you can't camp. These include:
National sites or monuments restricted to day trips

Locations that would require you to cut through private land for access
Generally speaking, you can camp anywhere on BLM land; however, check before you go to make sure camping is allowed.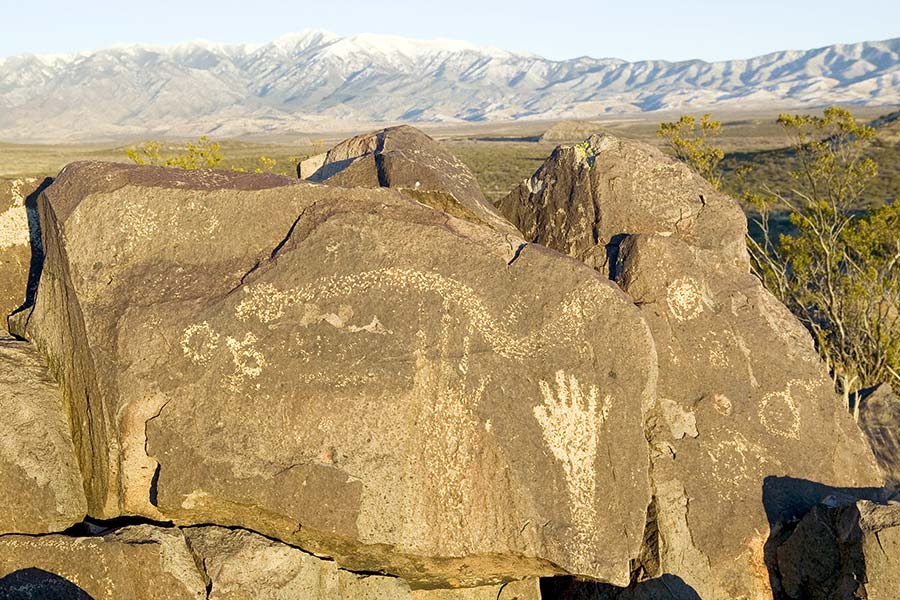 Is Camping on BLM Land Safe?
Since there is so much BLM land, you can pitch your tent or park your van just about anywhere and not have a neighbor for miles, but this does not mean camping on BLM land comes without risks.
Generally speaking, camping on BLM land is safe. However, the best way to keep yourself and your belongings safe when camping on BLM land is to be prepared for the environment you are in.
You will want to research what animals can be found where you plan on going so you will be ready for potential threats.
For first-time campers, developed camping areas will be the safest. Another option is going camping with groups that have boondocked before. Experienced campers can tell you the best places to visit and the places to avoid.
In all your BLM land camping, mitigate risks by taking the following steps:
Let friends or relatives know where you will be going and when you are planning to be back

Research the area you're going to visit

Bring a first-aid kit

Know the dangers of your camping area

Bring some extra food for emergencies

Bring a hard copy map
How Much BLM Land is There?
In total, there are about 245 million acres of BLM land in the United States. That is about one-tenth of all the land in America! The majority of Bureau of Land Management land is in the western states, including Idaho, Nevada, California, Arizona, and Wyoming.
The largest amount of BLM land is found in Alaska, where there are about 70 million acres! The second-largest amount, 15 million acres, is located in California.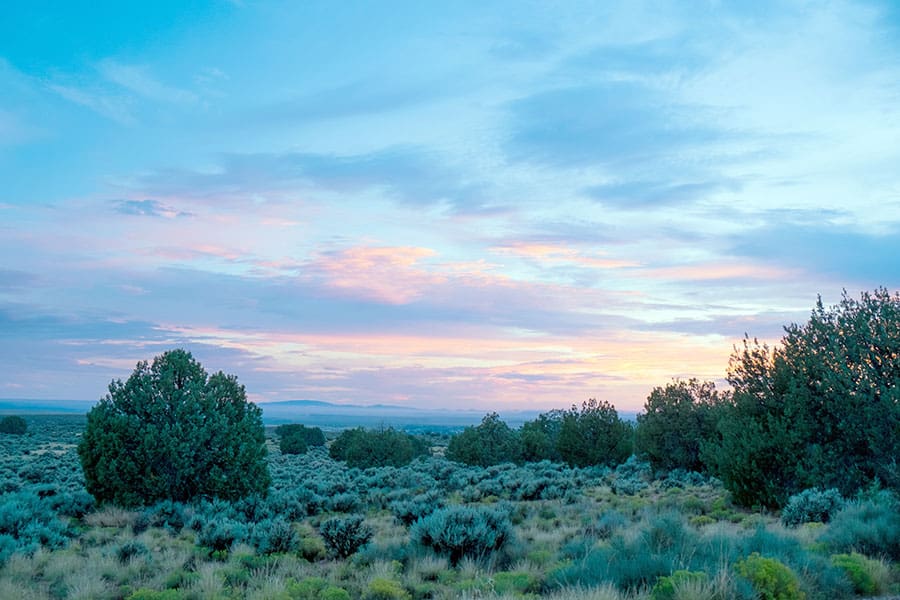 What is the Difference Between BLM and National Forest Land?
Both National Forests and BLM Land are public lands; the main difference is that different government agencies oversee these lands. BLM land frequently borders national forest land. BLM land often sits at the base of mountains. Foothills leading to the mountains are also sometimes classified as BLM land.
Different departments manage National Forest Land and Bureau of Land Management land because these diverse areas require various regulations to conserve and protect them.
For example, campfire regulations on BLM desert land are not as strict because the fire risk is low. National parks, however, have more stringent fire regulations because of the higher risk of forest fires in the summer.
Enjoy Your Land
Whether you like to camp in a van with a bed and a kitchen, in a tent, or in a sleeping bag under the stars, BLM land has a campsite you can use. You can find adventure and beauty at little to no cost by checking out BLM land.
If you are looking to enjoy your time camping, be sure to check what permits are required before you go, and make sure it's safe to camp in the area you choose.
The Bureau of Land Management wants you to enjoy and use public land, so they provide helpful information to help you find the right place to enjoy yourself with your friends and family. As you follow the tips and advice in this post, you're sure to have great camping trips on beautiful public land.