Heading to warmer climes to escape the cold of winter is something that van campers that live in the northern part of the country look forward to. So where do you go to have the best winter escape possible? In this post I want to share with you some destinations that are great places to go that you might not have thought of. And why you should visit them.
1. Kissimmee, Florida
Kissimmee is in central Florida and is the perfect place to van camp if you want to be in the center of it all. The population is a little over 71,000 so it is not too big if you are looking for a destination on the smaller side.
Kissimmee is centrally located to a multitude of attractions and recreational activities. You won't have to waste time traveling for hours to get to the destinations that you want to visit.
Another great thing about Kissimmee is the weather – it is great! It has sunny and usually dry, mild winters. That's just what we all wanted to hear. It is one pleasant place to spend time in the winter.
They have an abundance of campgrounds for you to choose from so there is no shortage of places to stay.
So how will you keep yourself entertained while you are at Kissimmee?
You will find some of the best golf courses that Florida has to offer here. The courses offer packages and specials. Not the best at your game? You can even attend a golf academy to up your skill level.
There is a lot to experience when you stay in Kissimmee. You can zipline above the trees or explore the Everglades on an airboat ride. You can even see the area from above when you take a hot air balloon ride.
You can explore the lakes and waterways from a stand-up paddleboard, boat, kayak or canoe. While on the water take along your fishing pole and try to catch your dinner for the night.
Some other things you might enjoy while there are horseback riding, karting, hiking, biking or even take an eco tour. It all doesn't have to happen outdoors either. The Cornell Fine Arts Museum, Museum of Military History, Orlando Museum of Art or The Kissimmee Air Museum all make great stops.
I bet you thought I forgot the amusement parks and other attractions didn't you? You are right close to Kennedy Space Center Visitor Complex, Legoland Florida, Walt Disney World, Universal Orlando, Fun Spot America and SeaWorld.
There is no lack of dining options either. At mealtime you can chose from fast-food restaurants, fine dining experiences, diners, and pancake houses all serving a variety of different ethnic cuisines.
You can attend sporting events, concerts with big name entertainers, cinemas and nightclubs. You won't ever be bored in Kissimmee.
2. Laredo, Texas
Laredo is in the southern part of Texas if you went any further you would be in Mexico. This unique town has the better of two worlds or should I say cultures. The population of Laredo is over 260,000 still making it a nice size town to visit.
Laredo gives you the dual experience of US and Mexico right in one location. The cuisine is fabulous. Not only can you get great American dishes but you can get some of the best Mexican inspired dishes this side of the Mexican border. Be sure to try the enchiladas, fajitas, chimichangas and the many other delicious Tex-Mex dishes found in Laredo.
Laredo is south west of the campground at Lake Casa Blanca International State Park. A short 20 minute drive from the campground will get you to Laredo.
The campground has over 60 sites with plenty of amenities. To keep you entertained you can spend the days hiking, swimming, fishing, boating, biking and more. There is even an 18-hole golf course nearby.
Some nights in the Laredo area might get a little chilly, like around 45, so be sure to pack some warm clothes.
From admiring the architecture to visiting museums like the Laredo Water Museum there is always something to keep you busy. Everyone always says that "everything is bigger in Texas." Well that holds true with their celebration of Washington's birthday.
Every year Laredo holds the birthday party of all birthday parties! It is a month full of festivities. It begins in mid-January running all the way through to the middle of February. The event has parades, a carnival, fireworks, an air show and even a jalapeño festival. This is one party that you won't want to miss.
If you like to shop then you came to the right place. From The Outlet Shoppes at Laredo to the many specialty shops and boutiques there is no lack of ways to spend money shopping in Laredo.
Another unique event you will find in Laredo is the Laredo Birding Festival. Held in early February, it celebrates the beauty of the migrating and local bird diversity. The event lasts for 3 days. You can take birding trips with professional guides and members of the local Audubon Society.
Also if you are looking for a great new pair of binoculars to watch the birds while in Laredo read "Our Favorite Van Camping Binoculars" to see the pair we chose.
3. Sedona, Arizona
Sedona has to be one of the most beautiful places that I have ever visited. The scenery here is amazing from red rock spires and buttes to the awe inspiring sunsets. The red rock formations seem to be ablaze in the rays of the sun as it highlights them. If you haven't been to Sedona it is a must on your next trip.
Sedona is about a 45 minute drive southwest of Flagstaff. It is in the Verde Valle region and the population is a little over 10,000. During the winter months the temperature can get as low as the mid-30s so make sure to pack accordingly.
There are commercial campgrounds in the Sedona area. But make sure when you are making reservations that they allow your type of van as some prohibit mini-van camping. Sedona is surrounded by the Coconino National Forest. It provides locations for dispersed camping besides campground camping.
The Coconino National Forest covers 1,842,959 acres and provides a multitude of opportunities for recreational activities. Elevations in the park range from 2,600′ to 12,633′ feet. Activities you can enjoy in the forest include hiking, biking, fishing, boating, swimming and horseback riding just to touch on a few.
While in the Sedona area you might want to consider taking a Jeep or Hummer tour guided by a knowledgeable guide. This will enable you to experience the backcountry and the vistas from a completely different perspective.
After a day filled with adventure you can relax at a spa or take in a meal at one of the many restaurants. There is a large agricultural presence in the area. You oftentimes can get a meal using ingredients direct from the farm to the table.
A few vineyards in the area produce some of the finest wines that you have ever tasted. You can visit the vineyards and experience wine tastings at these family run vineyards. Wine tours are available if you prefer to go that way.
If you like art then you will be right at home visiting the 40+ galleries that the town has to offer. The first Friday of each month they hold 1st Friday in the Galleries when the galleries are open after hours.
Lastly if you like to spend time shopping while on vacation there is a wide variety of places to do some shopping in Sedona. If you are looking for souvenirs, jewelry, gems, antiques, home décor to a wide variety of other choices you will find it here.
Other Posts of Interest
4. Las Cruces, New Mexico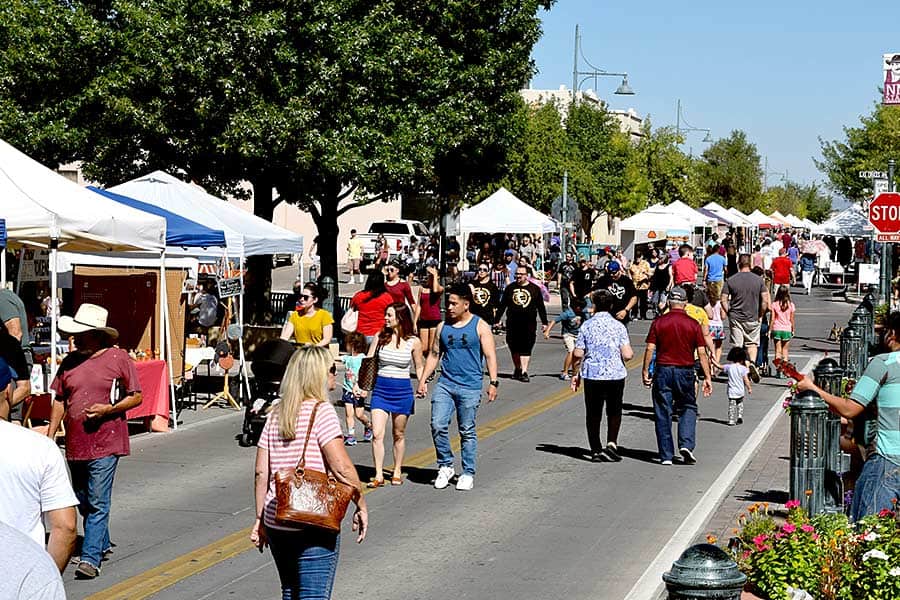 Las Cruces is in south central New Mexico, it is the second largest town in the state. The population is right around 100,000.
The area has variety of campgrounds to choose from for exploring the Las Cruces area. Again this area also has colder night temperatures. You might even experience a dusting of snow but it usually doesn't stay on the ground long. Keep in mind that you will need coats and blankets to stay warm.
While here you will want to visit the Las Cruces Farmers Market. It is one of the best markets of its kind in the US. The market is open on Wednesday and Saturday mornings. Located on Main Street it opens at 8:30 am and closes at 1 pm. You will find locally raised meat, fresh produce, bread, arts and crafts and live music.
Las Cruces is home to the Museum of Nature & Science which has exhibits on fossils, stars and the desert. You can also visit the Railroad Museum that provides the history and impact the railroad has to the area. Contemporary art exhibits are on display at the Museum of Art. The Branigan Cultural Center offers cultural exhibits and special events.
Surrounding Las Cruces is The Organ Mountains Desert Peaks National Monument. It is home to the petroglyphs of the Sierra de las Uvas Mountains, Geronimo's Cave, archeological sites and includes 22 miles of the Butterfield Stage Trail.
Shopping in the Las Cruces area includes major department stores and small family owned shops. You can also find shops that specialize in southwest jewelry and art.
Las Cruces is also home to small breweries and wineries that have distinct flavors that you will want to be sure to sample. Wine and ale trails provide you with an opportunity to try their offerings.
5. Mesa, Arizona
About 2 hours south of our number 3 choice you will find the town of Mesa. Mesa has a population of over 496,000 and has mild winters. You will find probably anything that you want in Mesa.
The area has a variety of campsites for you to choose from. Some have more, some have fewer amenities. The Tonto National Forest also has dispersed and campground camping available.
The Tonto National Forest covers 2,873,200 acres providing an exceptional recreational area. You can enjoy fishing, biking, horseback riding, climbing, hiking, boating and many other outdoor activities here.
Mesa offers van campers a diverse experience whether it is exploring a museum or checking out the various sculptures that line the streets of the downtown area.
Some of the things you might want to check out while visiting Mesa include the Arizona Museum of Natural History where you can learn about the dinosaurs. Take a trip to the i.d.e.a. Museum this is a really great place to visit if you have a child along.
Take a hot air balloon ride and enjoy the views of the mountains from a high up view. You can even take a cruise on either Canyon Lake or Saguaro Lake.
Mesa is home to some of the best golf courses in Arizona. If you know your stuff or are a beginner there is a course just right for you.
For all you baseball fans out there Mesa also provides you the opportunity to enjoy baseball. You won't have any excuse not to see a game, because there are over 200 of them in 30 days during spring training.
Mesa has a large farming community so be sure to try some of the fresh offerings that they grown in the area. You can enjoy fresh citrus and even take a tour of a dairy farm to learn the "ins and outs" of farming.
Do you just want to be pampered? Then relax at one of the many day spas in the area. Enjoy a massage, facial or one of the many other services that they offer to make you feel good.
Did I awake your interest in visiting Mesa? I hope so.
6. Venice, Florida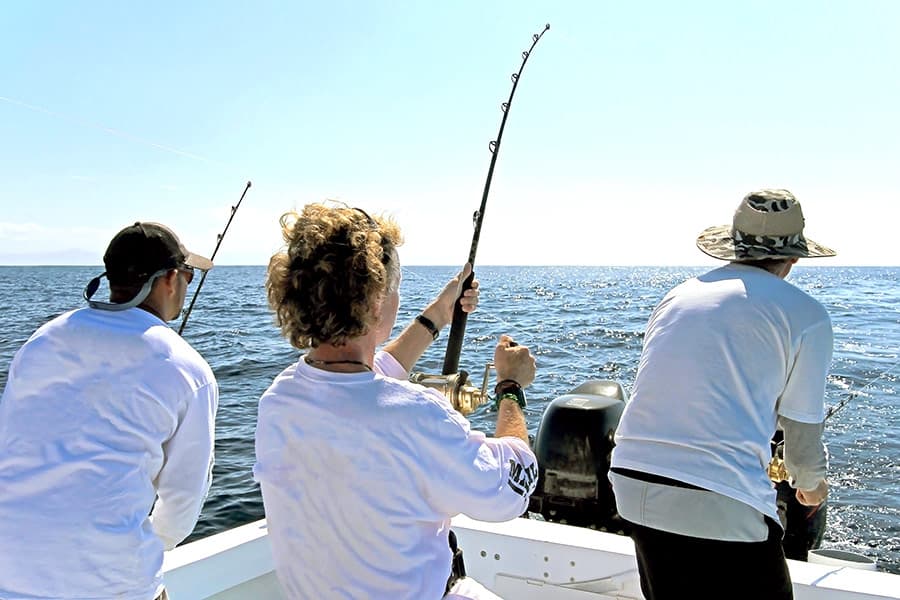 Venice is a coastal city located on the shore of the Gulf of Mexico. The weather in the winter is beautiful with sunny skies and temperatures in the 70s. The population is a little over 23,000 so it is not too big. It is a popular location for snowbirds.
The town is gorgeous with palm trees lining the streets. You can admire the Italian inspired architecture of the downtown area while strolling down Main Street.
For all you beach lovers this is the place for you. You can swim and then relax on 14 miles of beautiful white sand beaches. Another popular activity is searching for seashells and you never know when you might uncover some other kind of treasure.
Did you know that Venice is the "Shark Tooth Capital of the World?" Well it is. The best place to find fossilized shark teeth is on the beaches of Venice. Just bend down and scoop some sand and you might be lucky enough to spot one of them coveted shiny black teeth.
There is always something going on in Venice. They hold festivals and events all year long. From an Italian Feast to car shows they have something happening to keep you entertained.
While at Venice you can go boating, fishing, diving, kayaking and enjoy a lot more recreational activities on the water. Has chartering a boat to do some offshore fishing always been one of your dreams? You can schedule a half-day or full-day fishing adventure with one of the local charter captains.
Fish species you might catch include mahi, tarpon, red snapper, tuna, kingfish, cobia and the list goes on. You might even catch one big enough to mount and hang on the wall.
Venice has a variety of parks where you can take the dog for a walk or toss a Frisbee with the kids.
Still haven't heard something that you want to do? How about pampering yourself at one of the many spas with a massage? Or playing a round of golf at one of their award winning golf courses?
7. San Antonio, Texas
San Antonio is in south-central Texas and has the largest population of all our winter destinations topping out at 1.5 million people. Winters are usually mild though sometimes it can be cool. San Antonio provides a combination of the new modern era and the old historical part of Texan history.
The part of Texan history that comes to mind when hearing San Antonio is the Alamo. I am sure you learned about the brave fighters that held off Santa Anna's troops at the Alamo. Jim Bowie, Davy Crockett and William Travis are some of the names you will recall as some of the 200 defenders who died trying to gain freedom.
That fateful day in 1836 inspired the "Remember the Alamo" battle cry. It motivated and galvanized the likes of Sam Houston and 800 other men to defeat Santa Anna and to turn a new page in Texan history. So first on the list would be a visit to The Alamo.
While in San Antonio you can explore the passageways of Natural Bridge Caverns, enjoy the displays on the grounds of the San Antonio Botanical Garden or get thrilled at one of the amusement parks in the area.
Market Square is an outdoor plaza that covers 3 blocks. It has a wide variety of restaurants and places to shop there. Located in the downtown area it is the largest Mexican market in the US. You will find some unique items while shopping here. Handcrafted items, Mexican food, jewelry, leather work and many more locally produced items will make your trip to the market worthwhile.
When looking for places to play, hike or bike check out the many parks that they have in the area. Some of the parks host community events, include dog parks, places to picnic and ones that even contain public art.
The River Walk is a unique experience that you must include on your trip to San Antonio. The River Walk spans 15 miles along the San Antonio River. You can enjoy it either by walking or taking one of the many barges that ferry people on the river. The San Antonio River Walk is famous for the shops, attractions, dining and sightseeing it provides.
Whether escaping the winter for a few days or a couple weeks – I hope that some of the towns that I have highlighted have piqued your interest. Don't go van camping in the winter? Then these suggestions also make great summer destinations.